Bloomer Elementary School Food Drive and Spirit Week.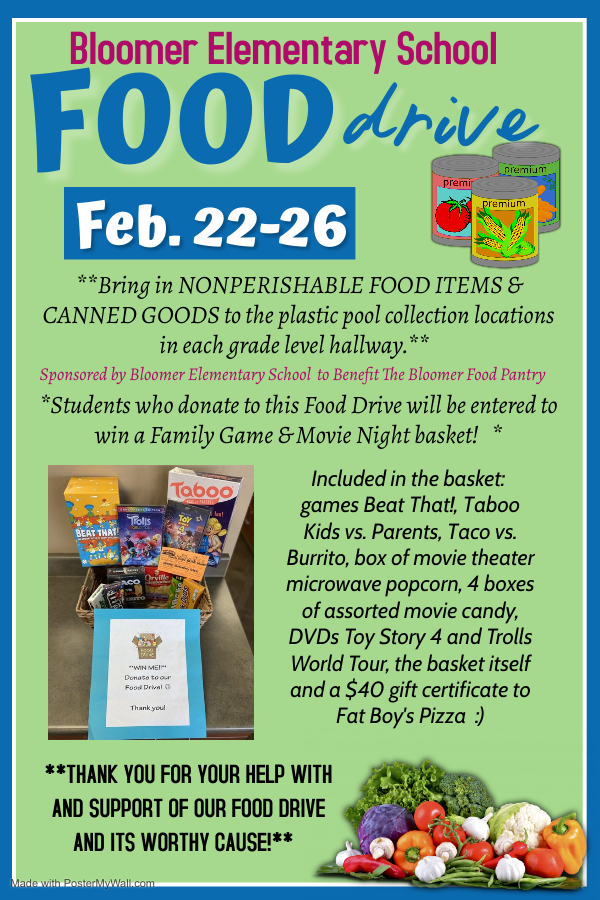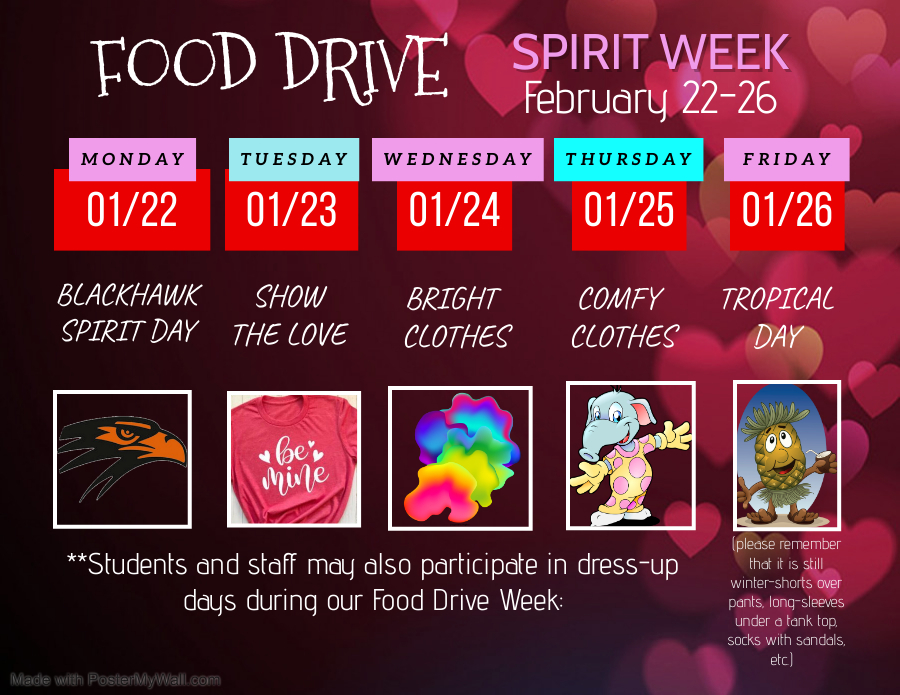 Mrs. Cowell's class enjoyed learning about the Fur Trade from their student teacher, Mr. Hansen. He surprised them by bringing in real furs!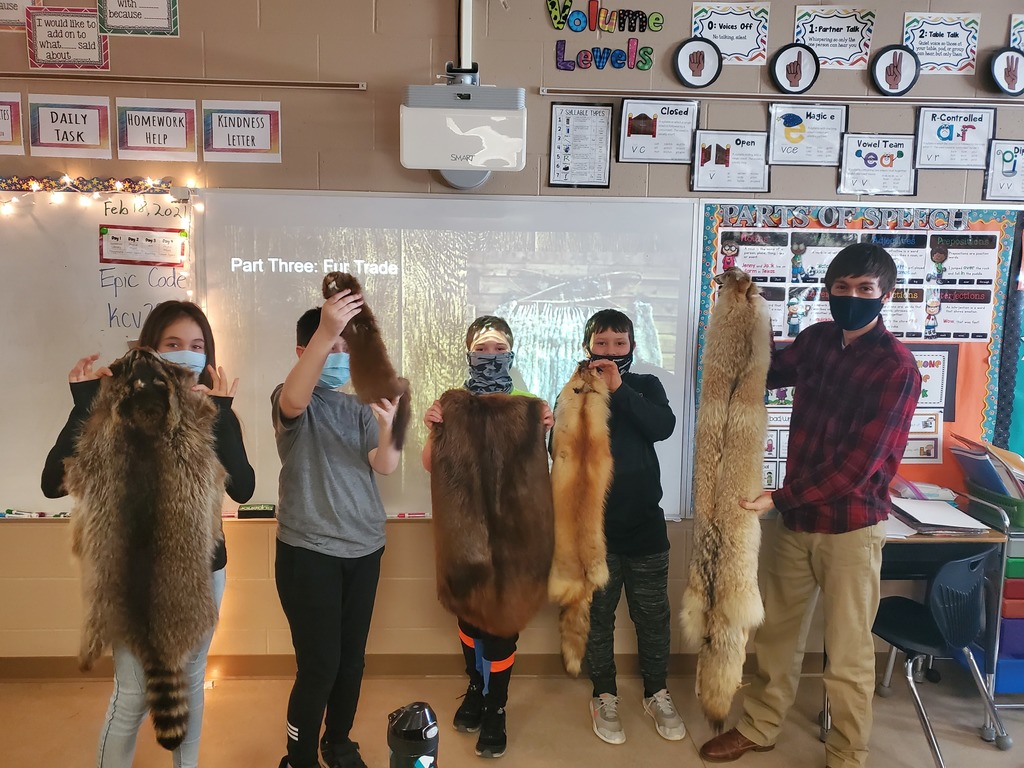 Bloomer Elementary School Food Drive & Spirit Week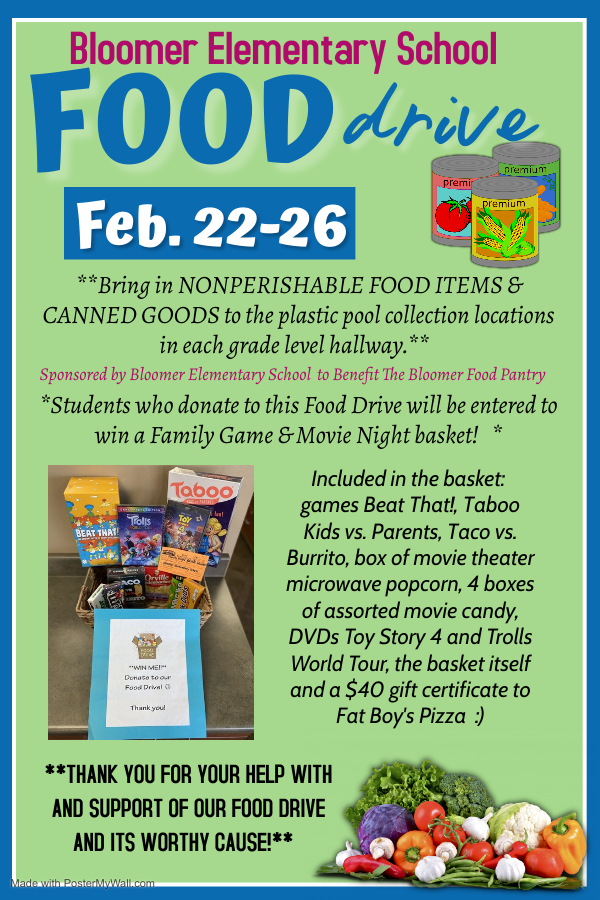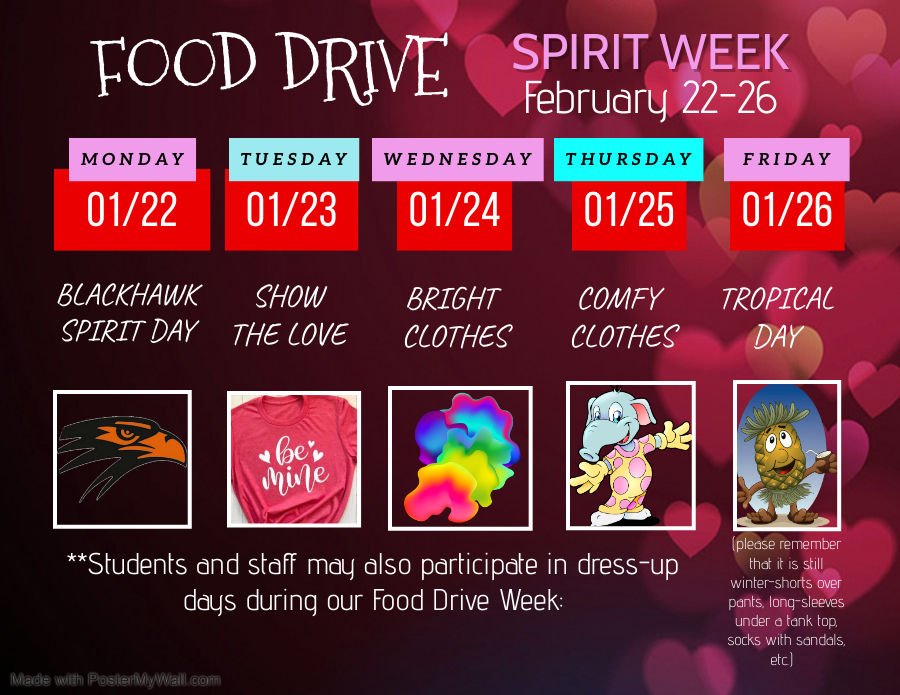 Here's to 100 MAGNIFICENT DAYS in kindergarten! Mrs. Brunner's 5K friends have had 100 days filled with learning, friendships, play, and fun! These learning rock stars are shining extra bright on our 100th Day of school!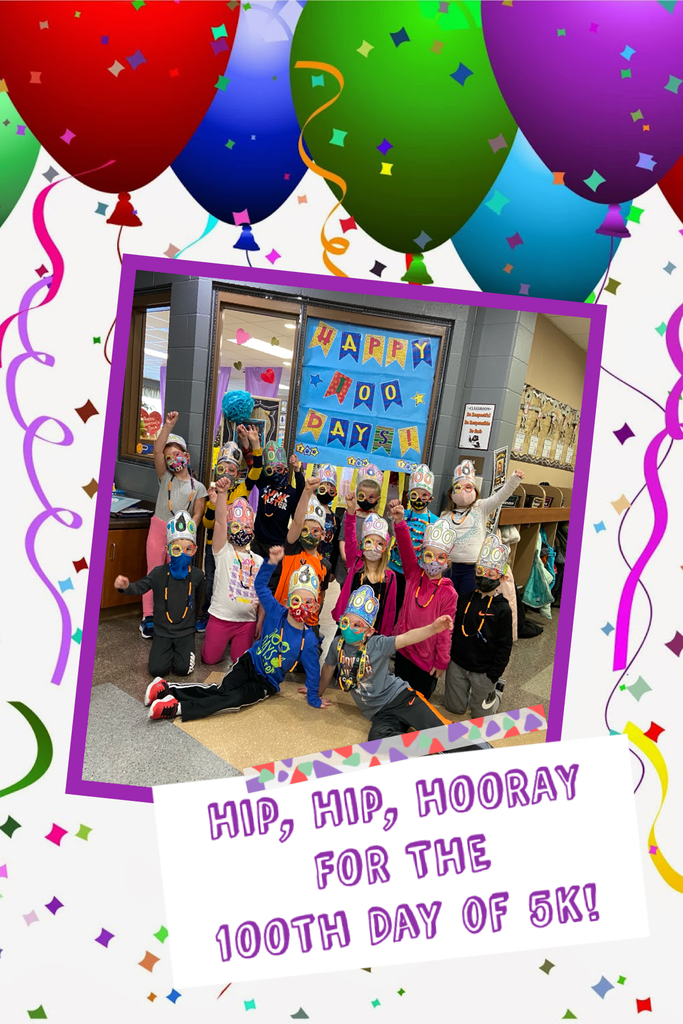 Mrs. Gustum's friends loved celebrating Valentine's Day together! ❤️❤️ Friends, food, Valentine's, fun decorations, games, and yummy treats... what more could they ask for?! 😊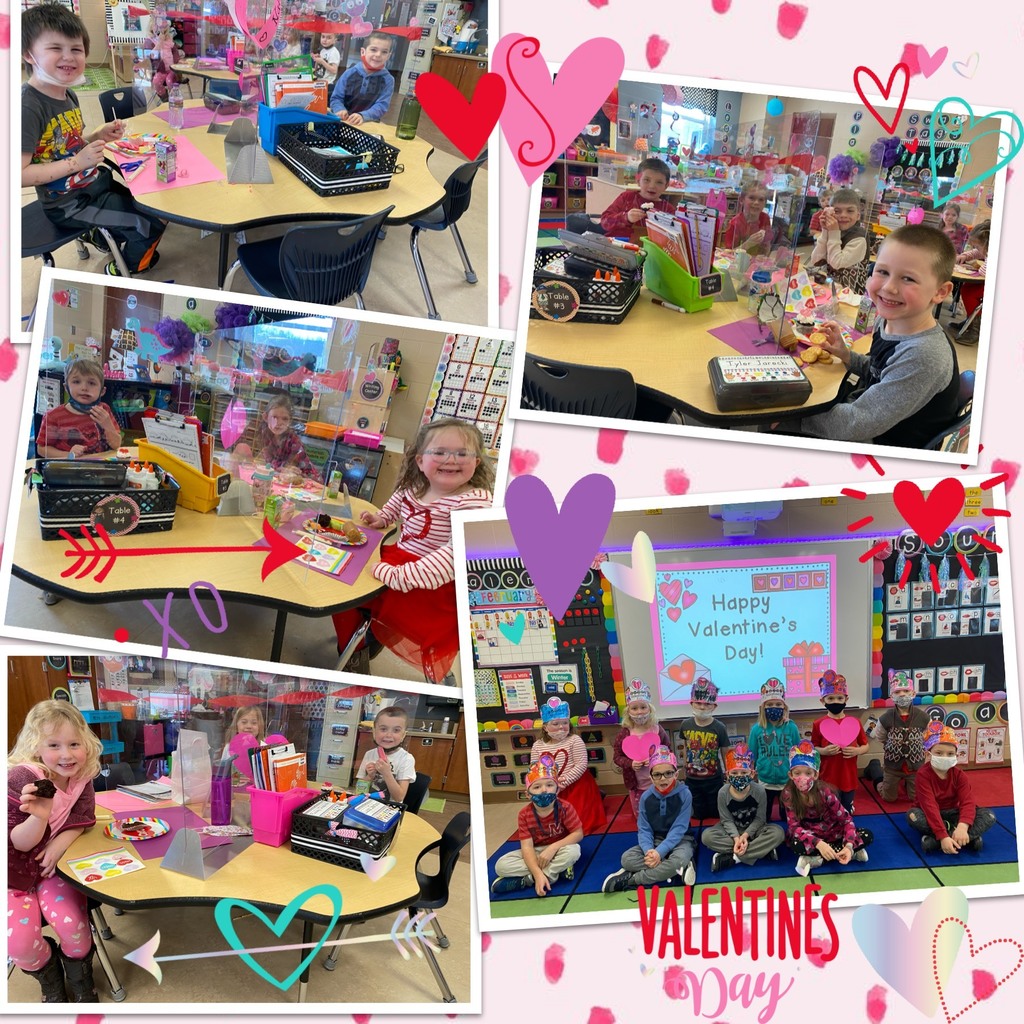 Check out this crafty mind. This is Dominick Meisner who took 3-D printing to a new level and made a functioning mini slide trombone!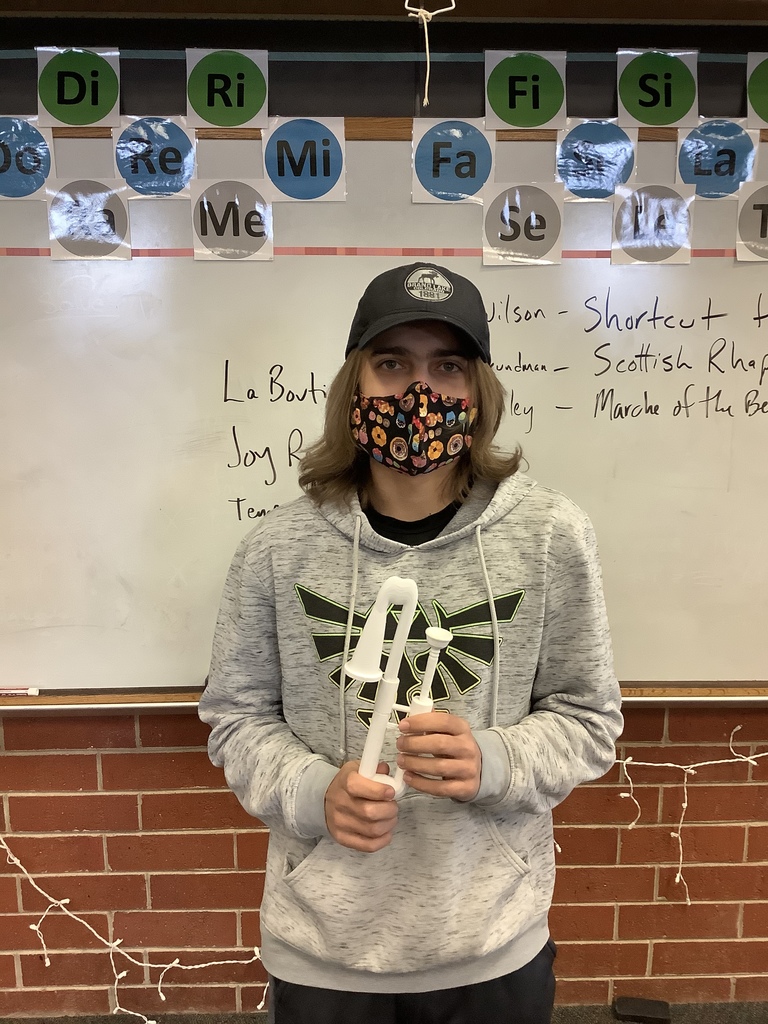 Mrs. Williams' 4th Graders LOVED spending some time together crafting, playing, eating sweet treats, and handing out Valentines to celebrate Valentine's Day!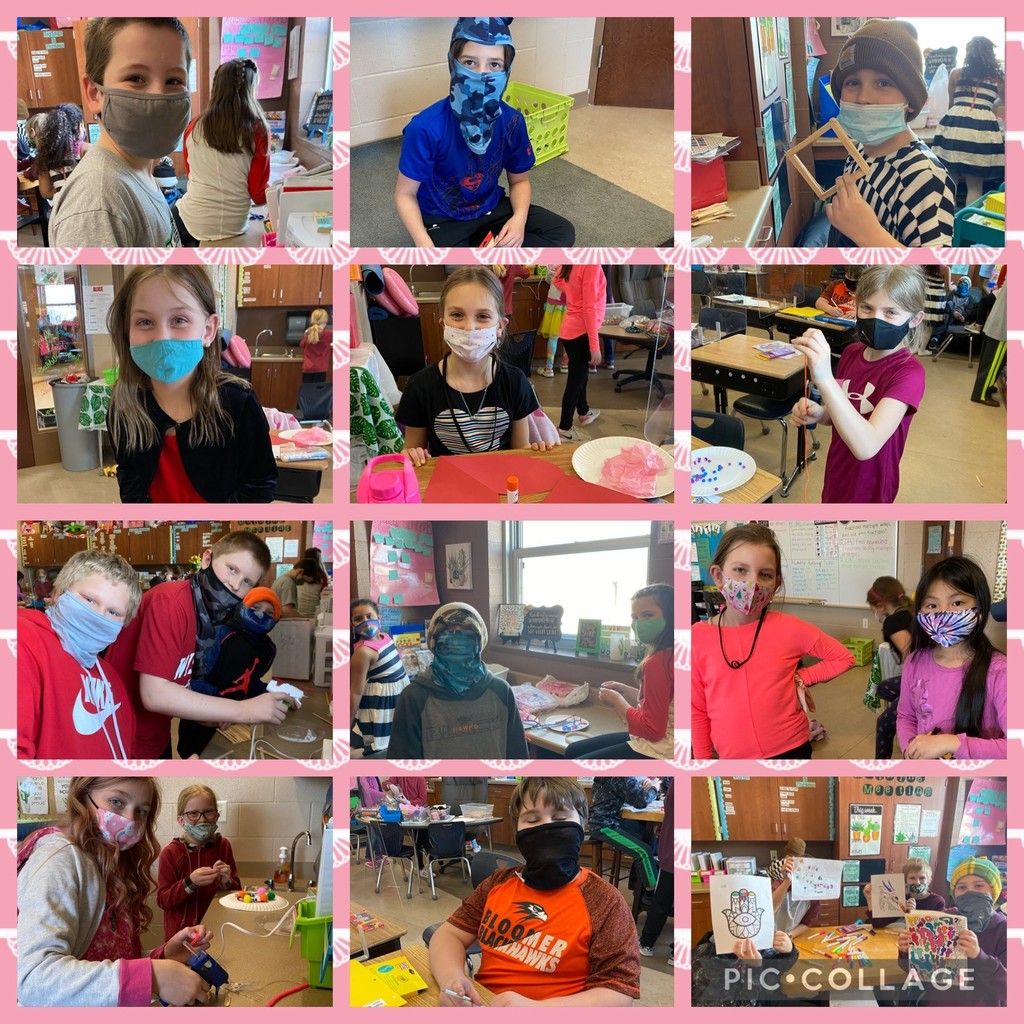 Ms. Primeau's class wishes you a Happy Valentine's Day!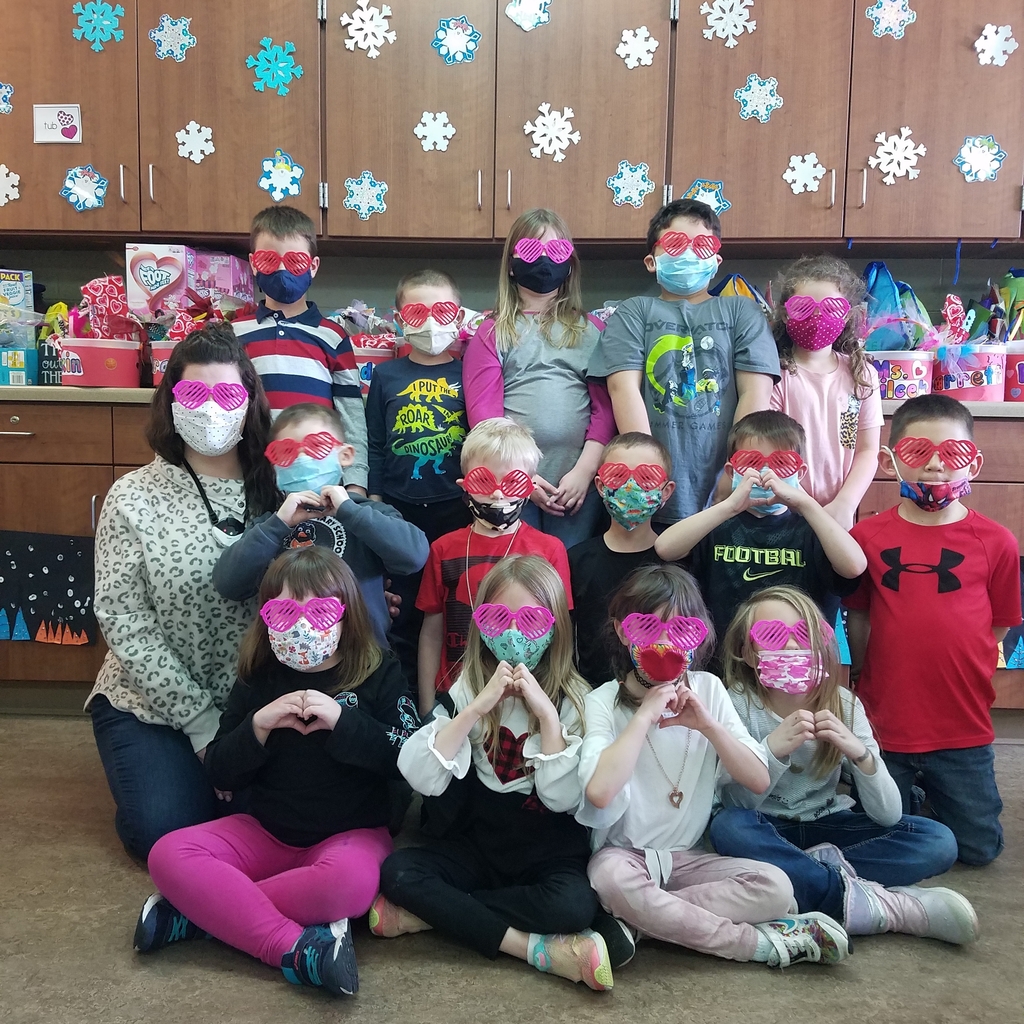 Happy Valentine's Day from Mrs. Downey & her 5K Love Bugs 💜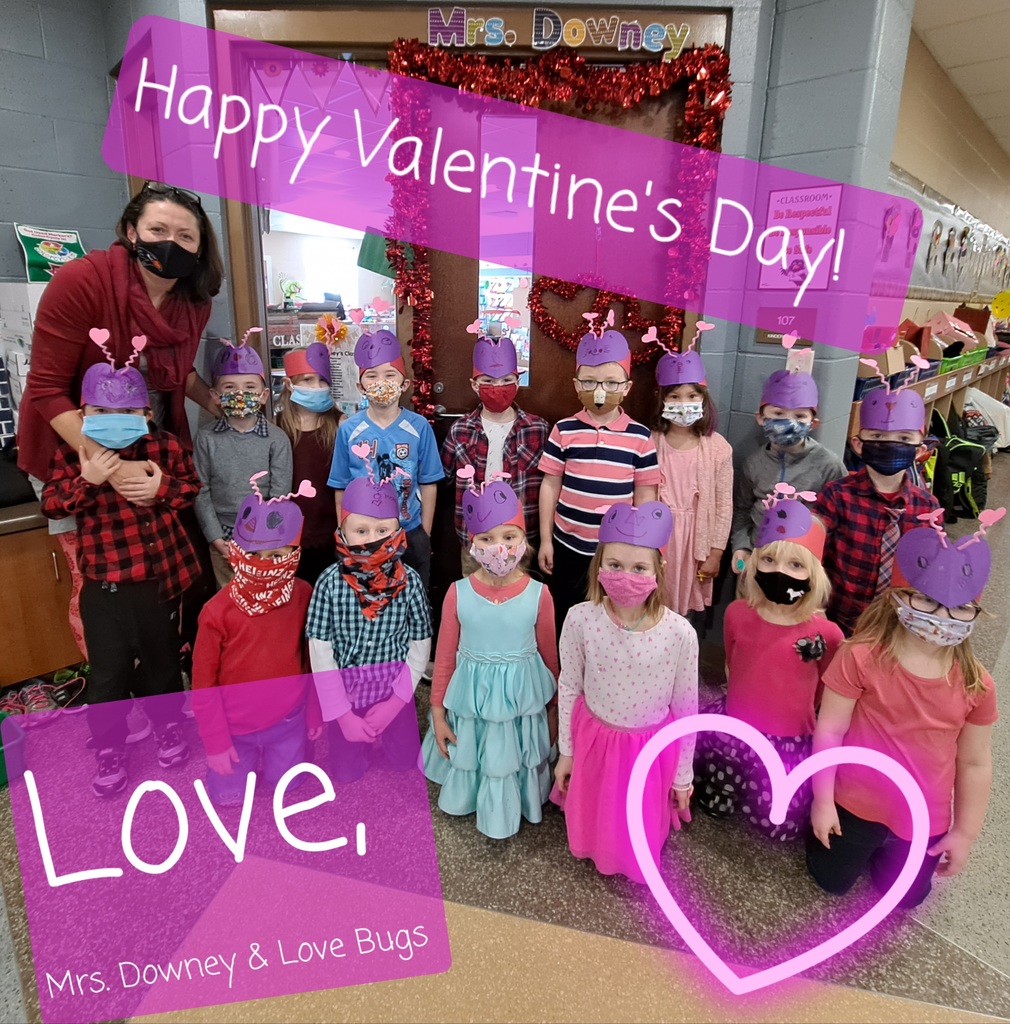 BMS Students of the Month.

Thank you to the American Legion Post 295 for your donation of the book "They Call Me Trep" to the BHS library. This book is based on Bloomer native Martin Treptow.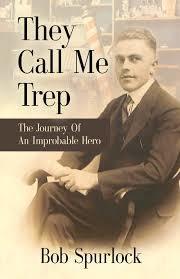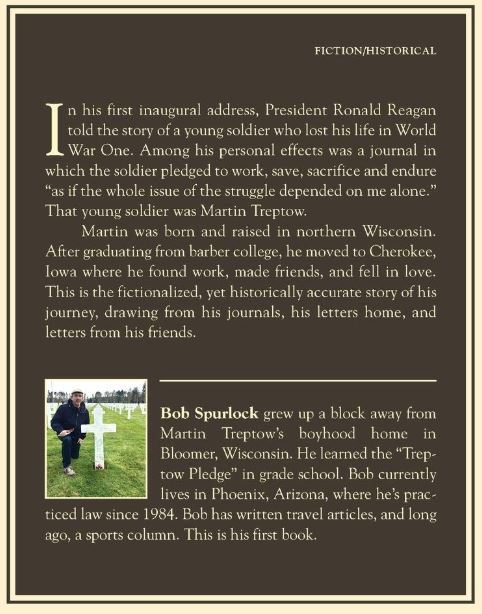 BES 2nd, 3rd, and 4th grade Hawk Heroes of the week :)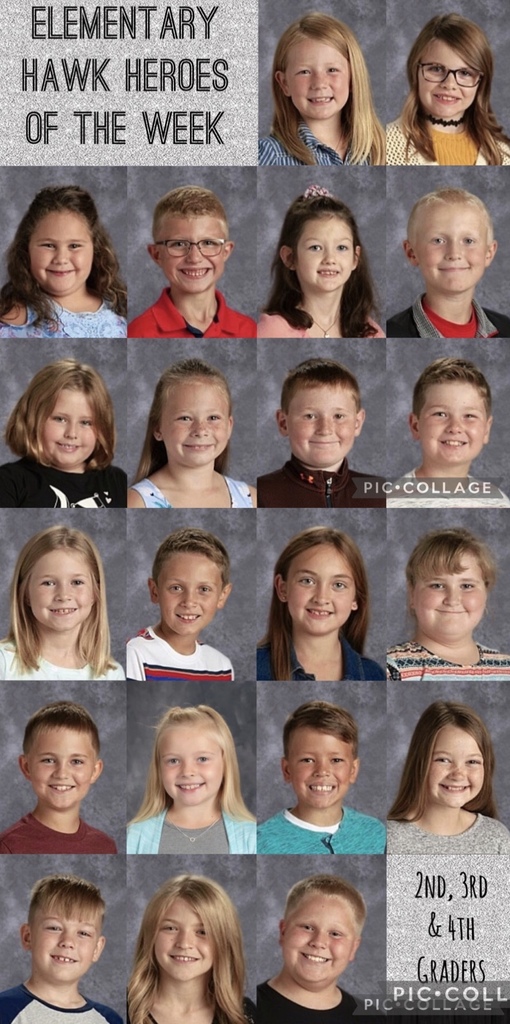 Ms. Lueck was nominated by Ms. Seibel for the Golden Talon Award. We have worked together in multiple situations with families and students and I have always appreciated her ability to think "outside of the box." Becca has always connected well with students and does an outstanding job of helping students meet their full potential. We are very lucky to have her at BHS!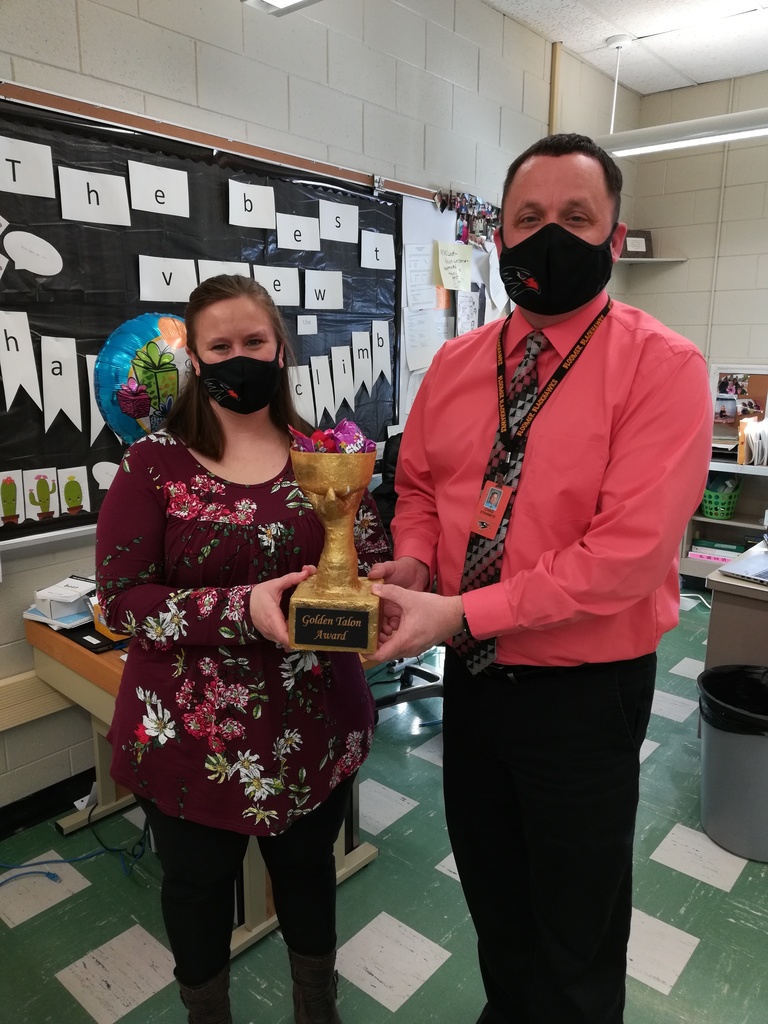 Due to potentially dangerous low temperatures and wind chills, the School District of Bloomer will be closed tomorrow, Monday, February 15, 2021.

Valentine's Day is for SUPERHERO friends, kindness, and LOVE!! Check out these SUPER friends from Mrs. Brunner's kindergarten class :) Happy (early) Valentine's Day!!

Mrs. Brantner's virtual students (5K-2nd grade) want to wish everyone a Happy Valentine's Day. Their future is so bright they have to wear shades!!😎☀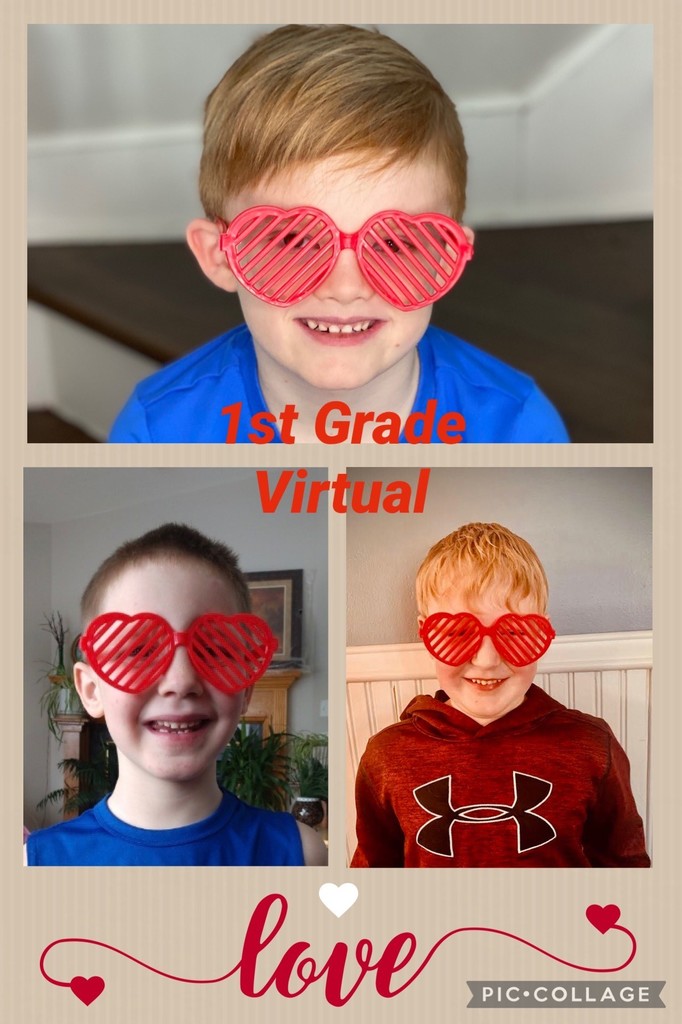 Job Opening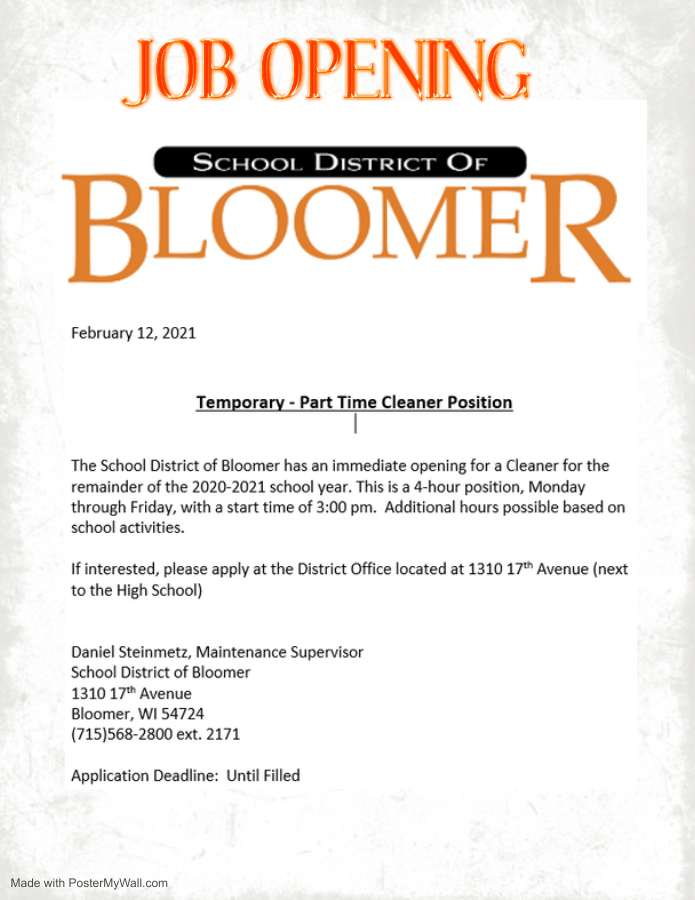 Virtual Parent Teacher Conferences this week.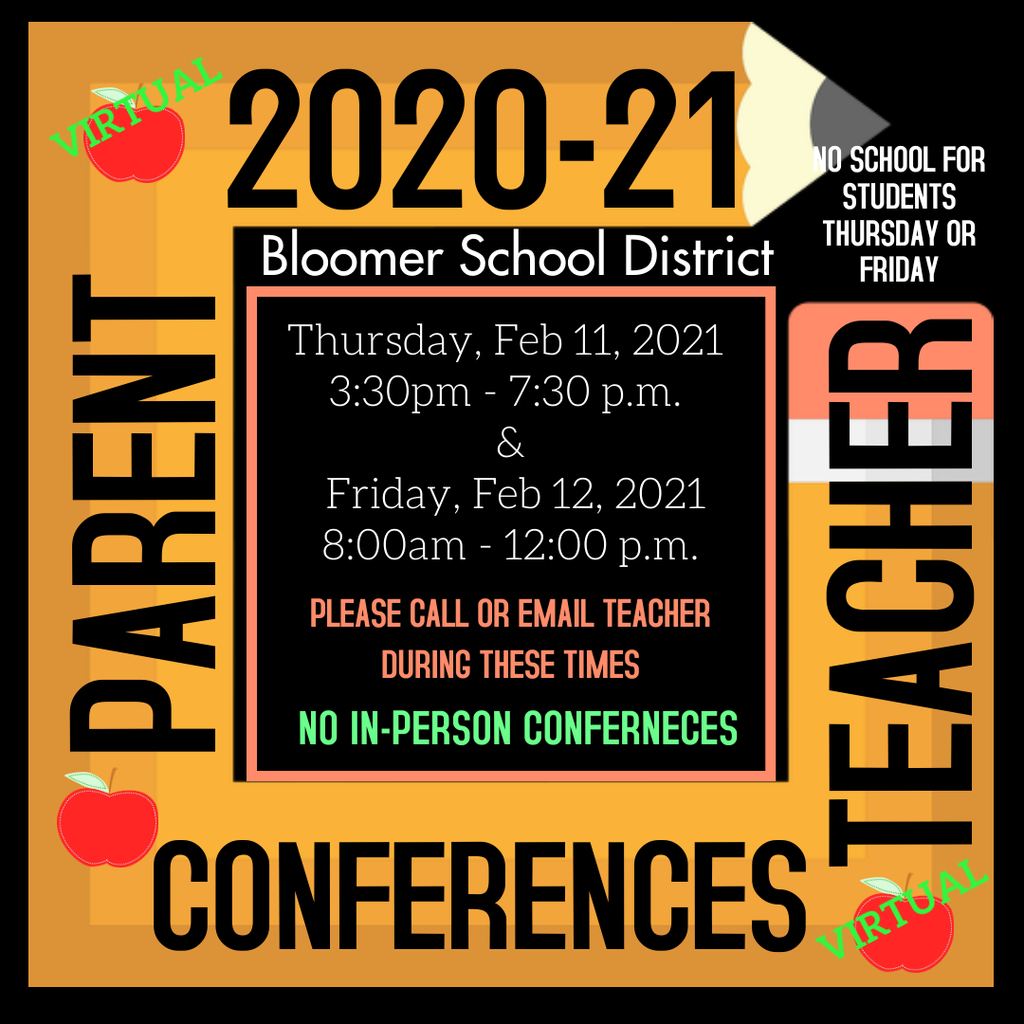 BHS Students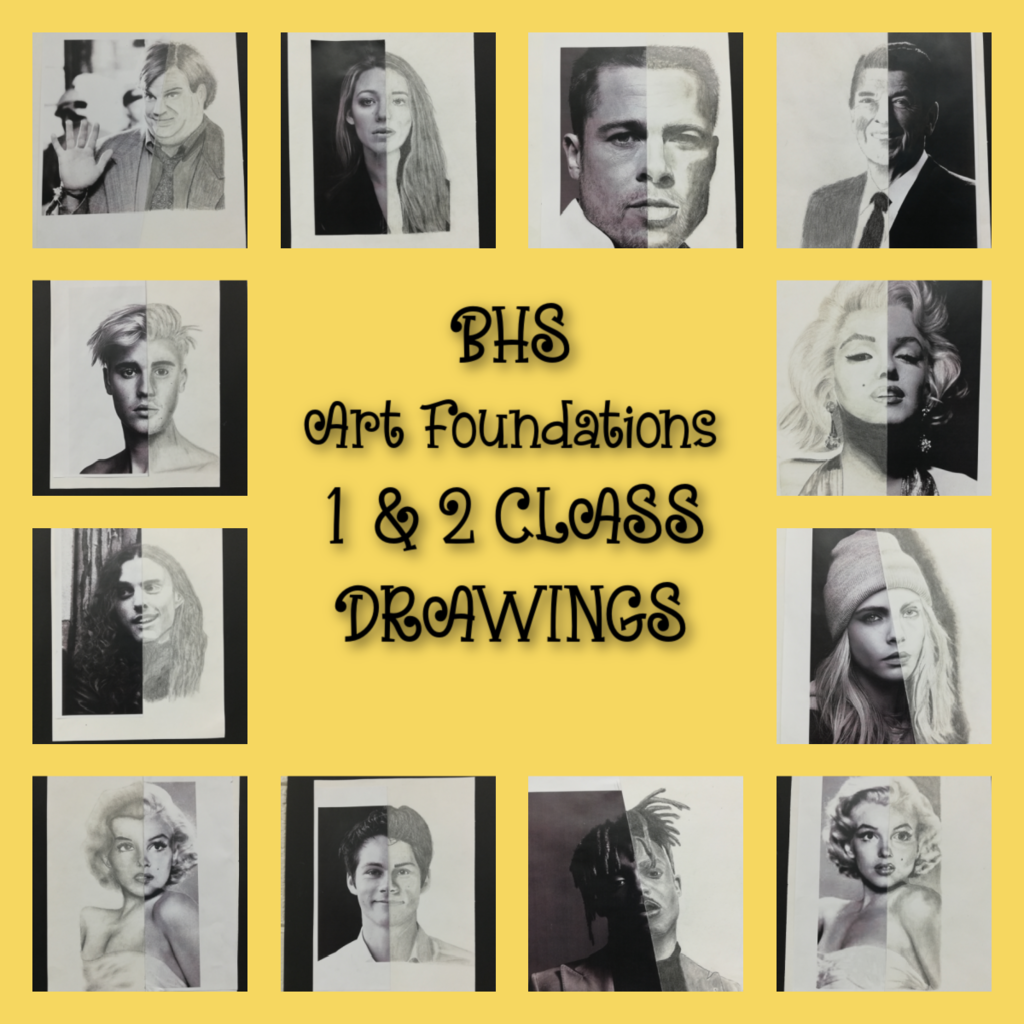 Good Luck Bowen!