Information regarding Tue. Home VB Match

3rd graders enjoying some recess time.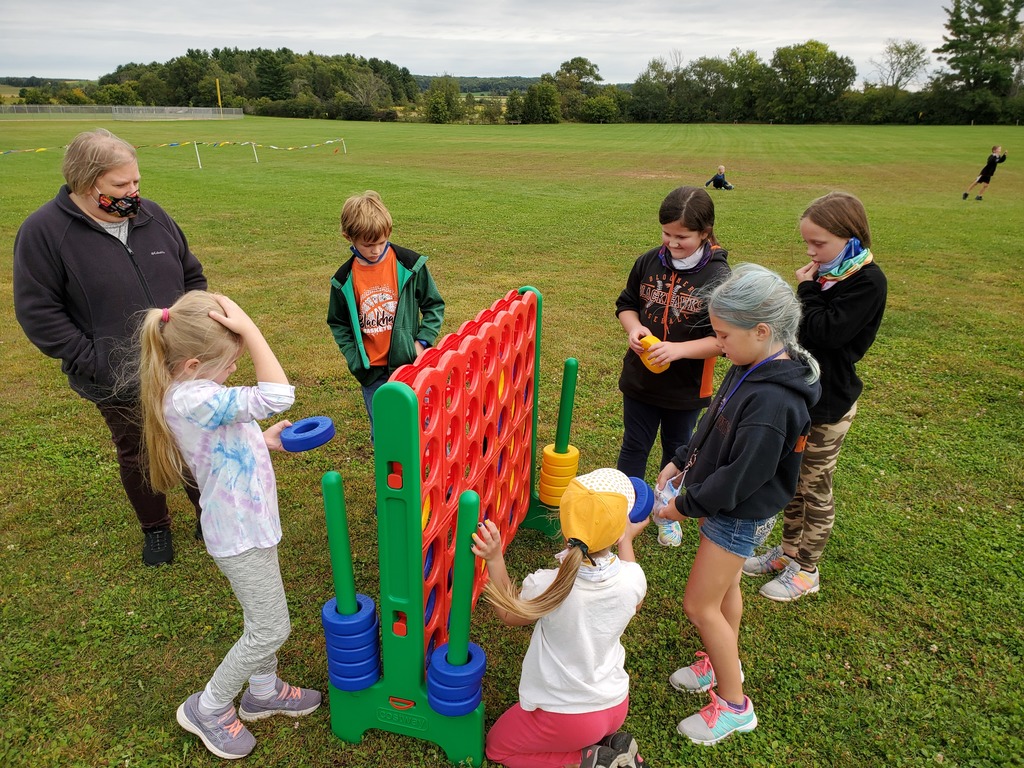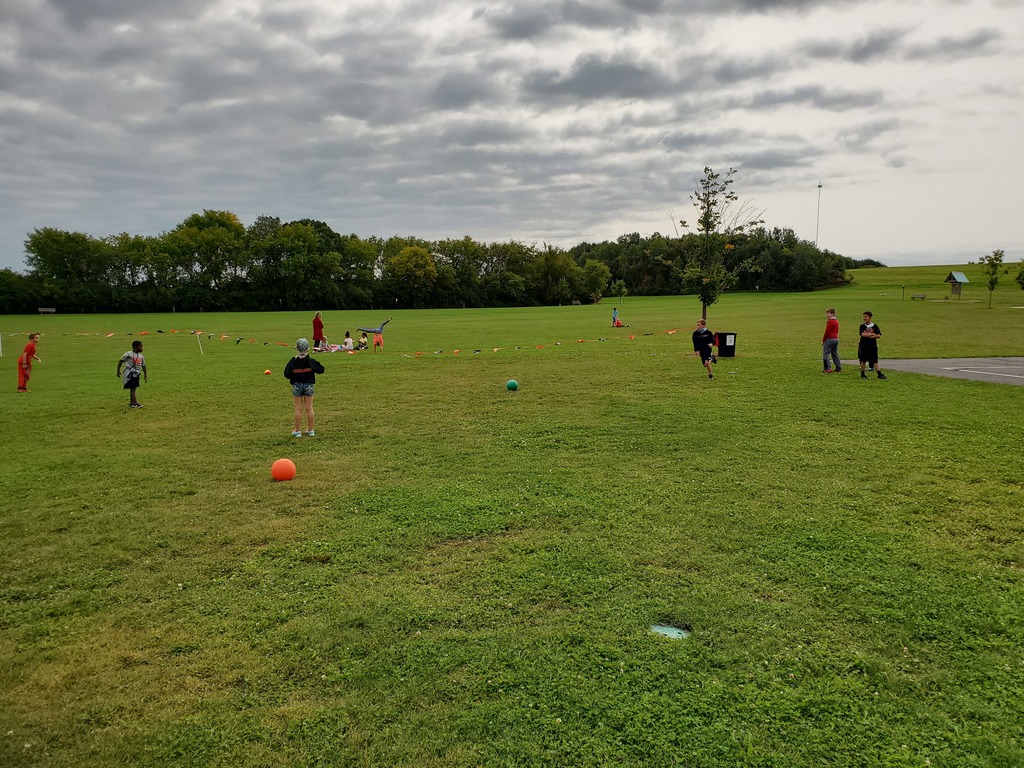 Mrs. Cowell's class is thinking "Oh the Places We'll Go" with their hopes and dreams!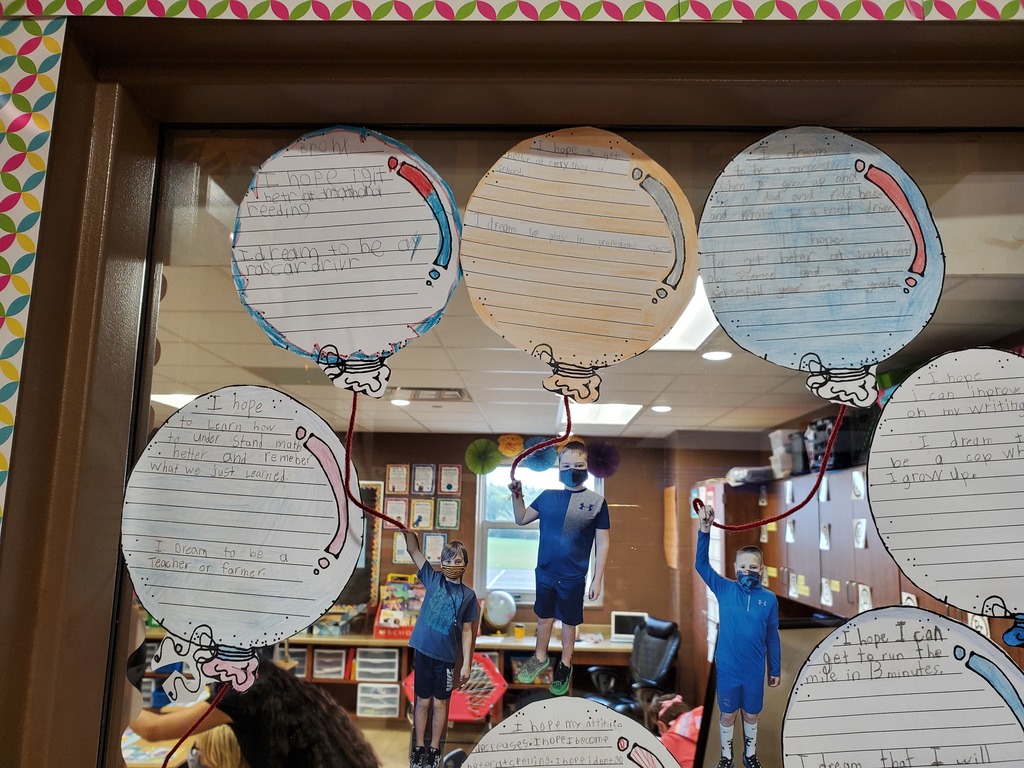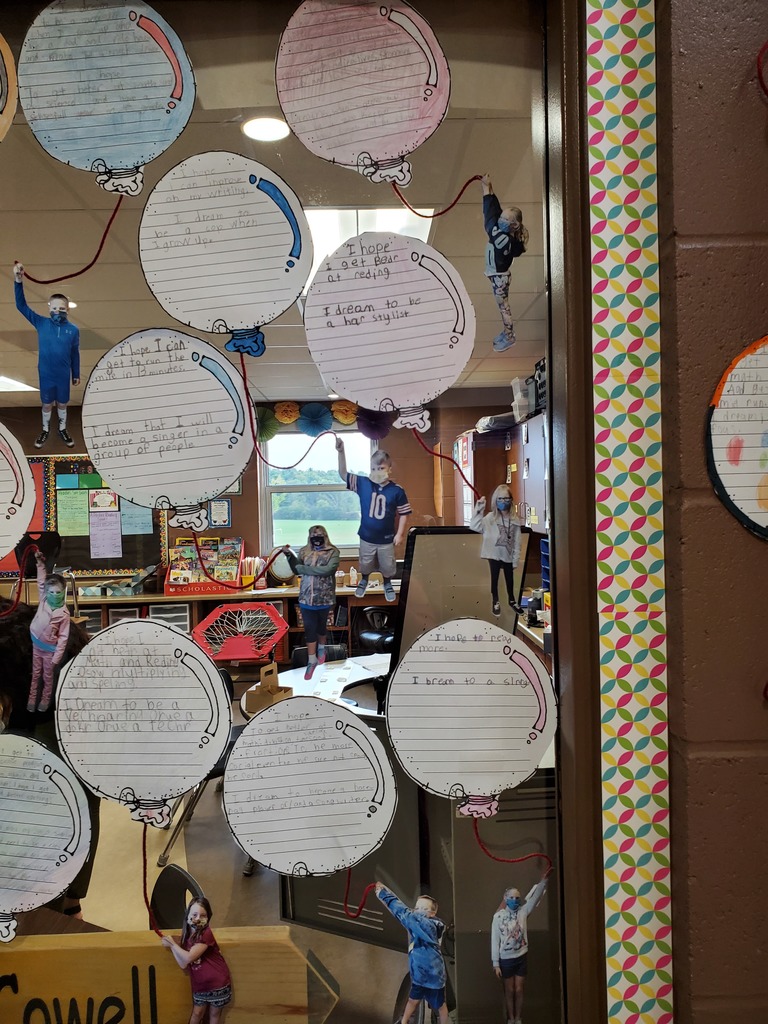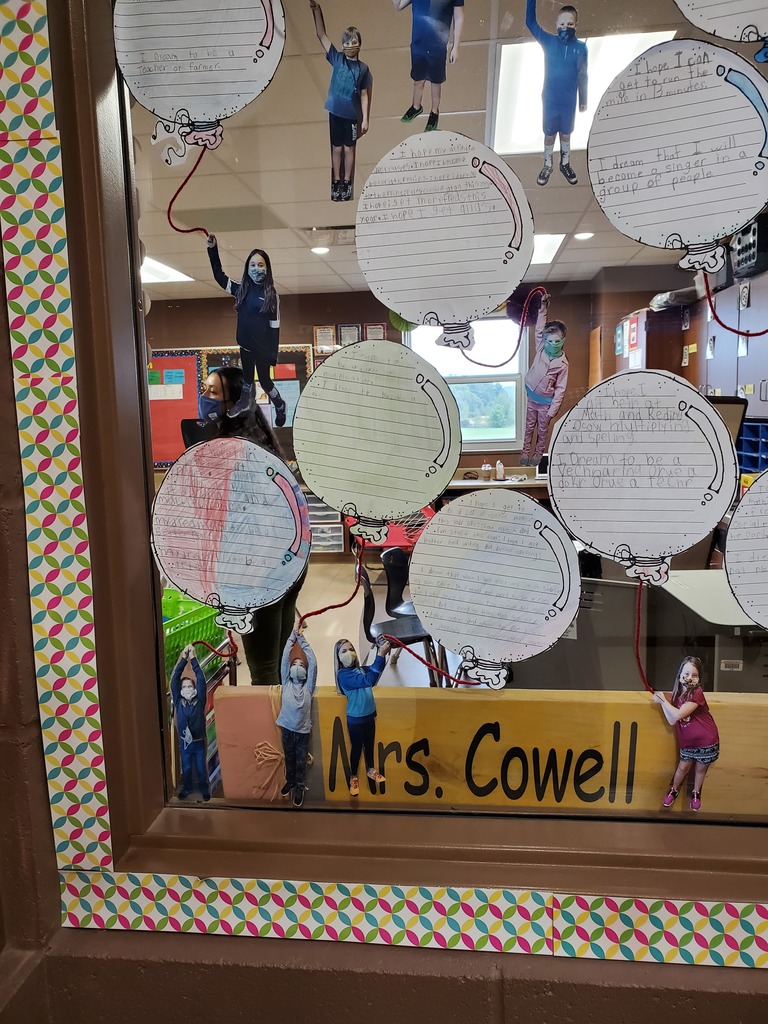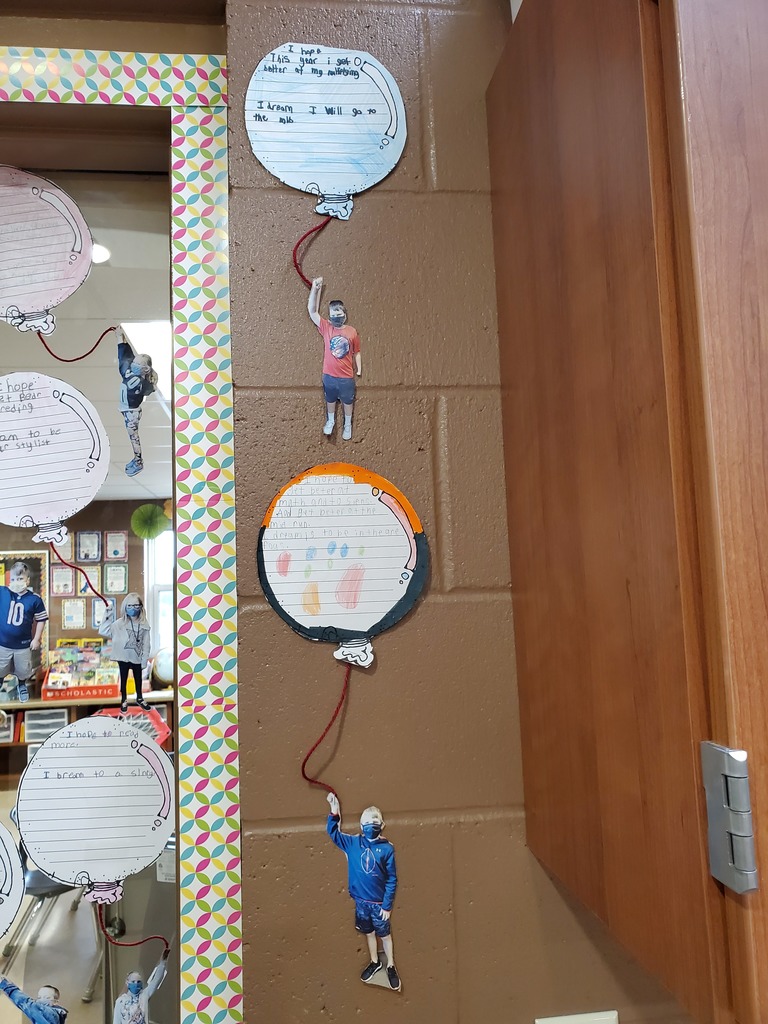 Ms. Primeau's first graders want to thank their "book fairies" for their first FREE book of the school year!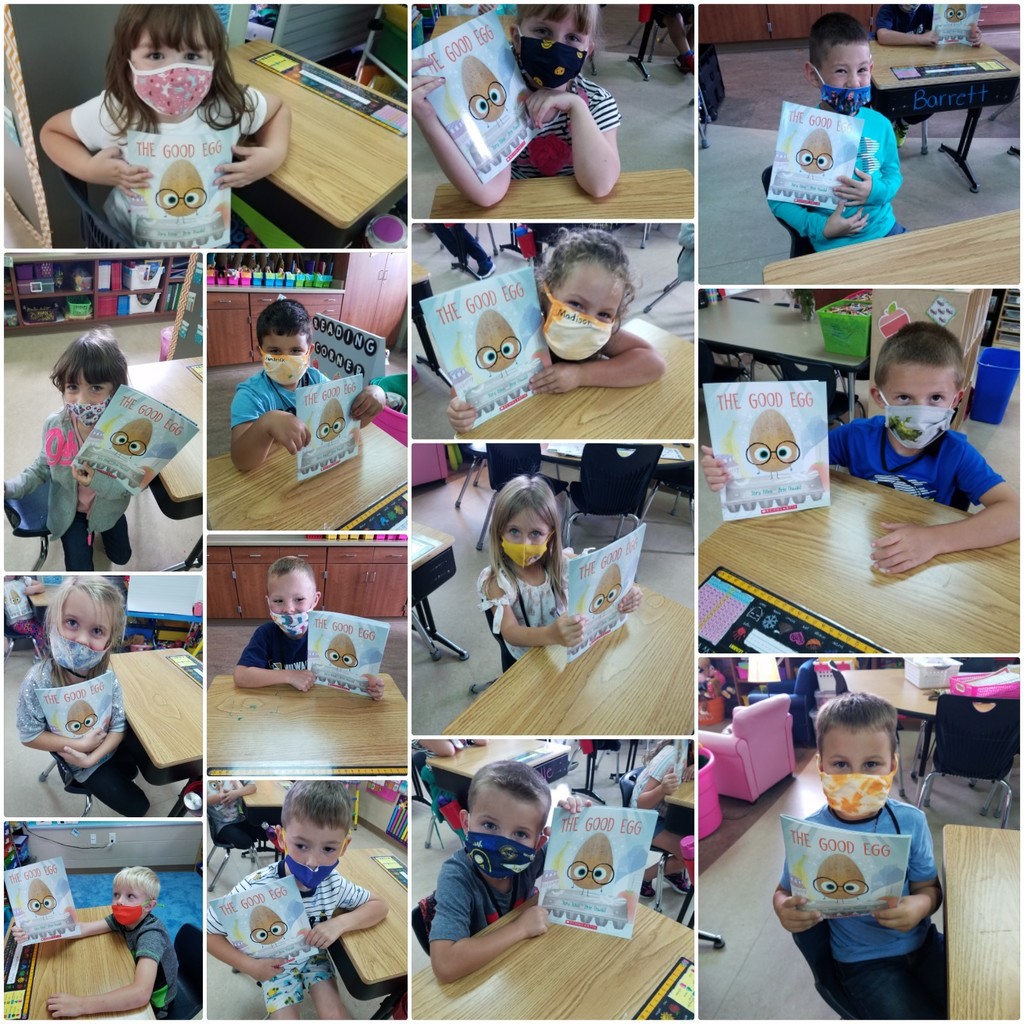 Bloomer Football vs. St. Croix Falls, Friday, Sept. 25, 2020.

Bloomer Volleyball vs. Cumberland WILL BE live streamed tonight. Ways to get to the link - Click on this: YouTube Live Stream - Go to the Cumberland School District website, Schools, HS, then Athletics Page for links to games. - Go to YouTube, then search Cumberland School District

Thursday Activities Tennis @ Home vs. Barron Volleyball @ Cumberland

Volleyball Game Day :) Good luck tonight Ladyhawks!!

Information regarding admission to fall sports.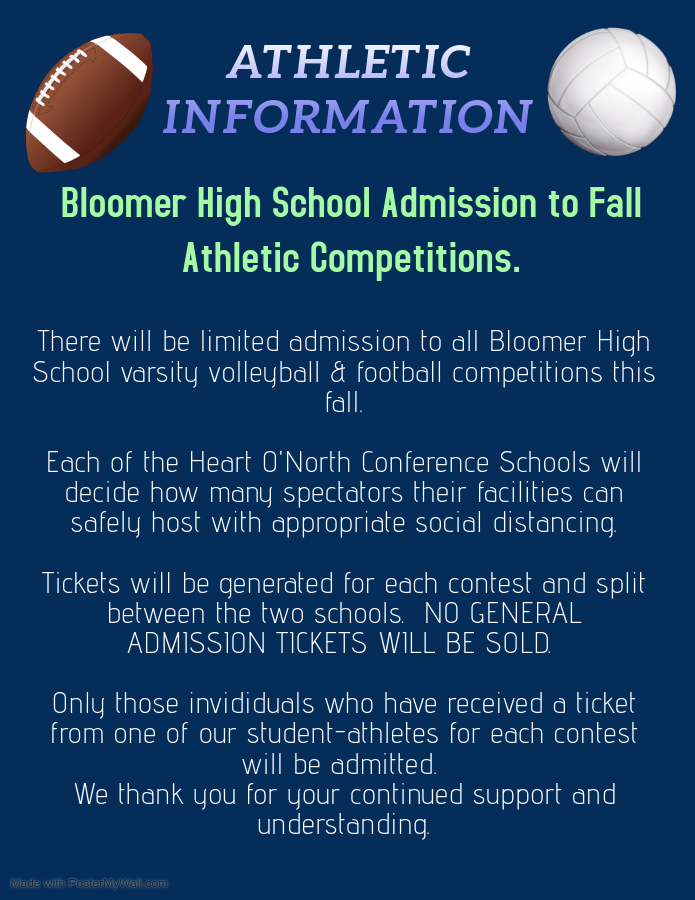 We hope to be live-streaming without problems but as our camera system is new we apologize for any disruptions. We are still working out the glitches.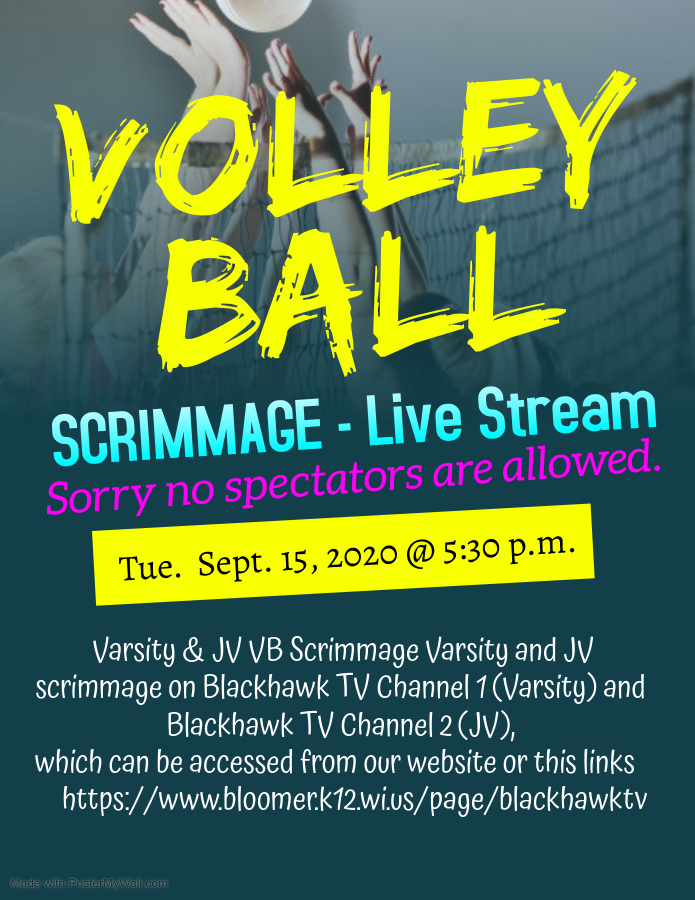 BHS Tuesday Activities Tennis @ Unity Cross Country @ Spooner VB @ Home vs. Northwestern (live streamed)

The School Board Retreat scheduled for tonight (9/14/2020) has been cancelled.

Free Covid-19 Testing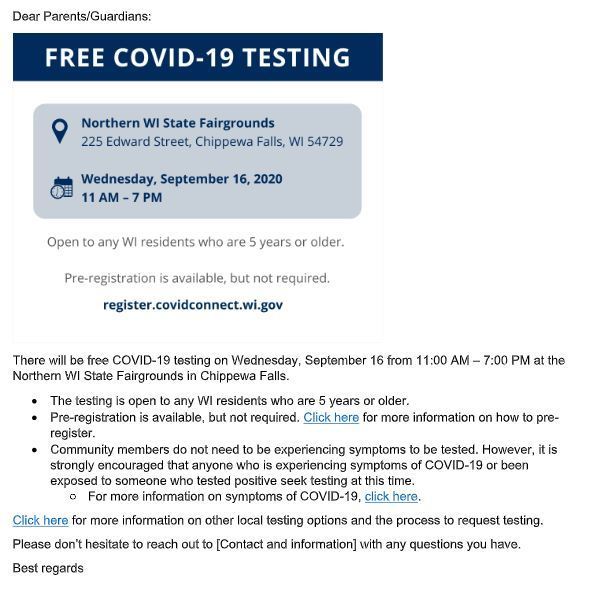 Happy Monday! Have a great week:)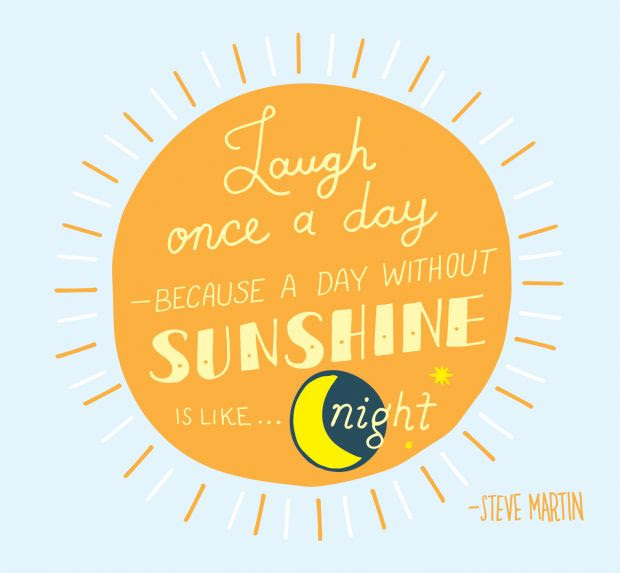 Ms. Mack's class wants to give a huge THANK YOU to our book sponsors! We ❤ getting our very own books to take home! 😀📚❤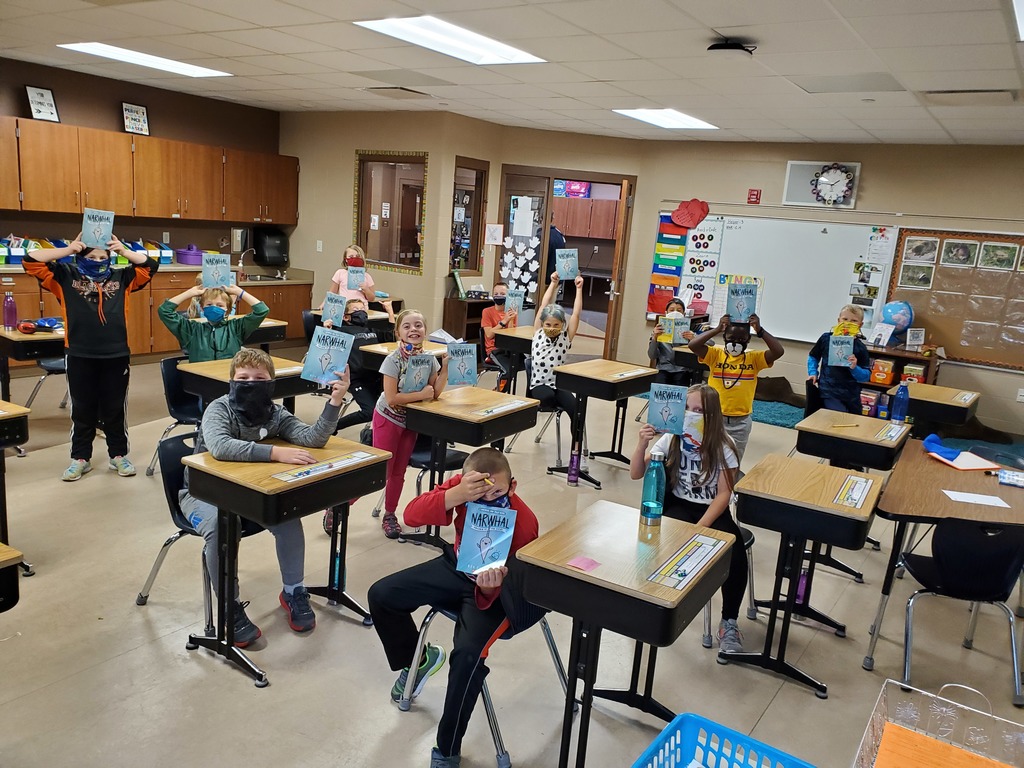 Thank you to Mr. Tiller and BHS band members. Today during resource period they traveled throughout the building and played "America the Beautiful" to honor the innocent lives that were lost and to recognize the courage of those who made the ultimate sacrifice to save others 19 years ago.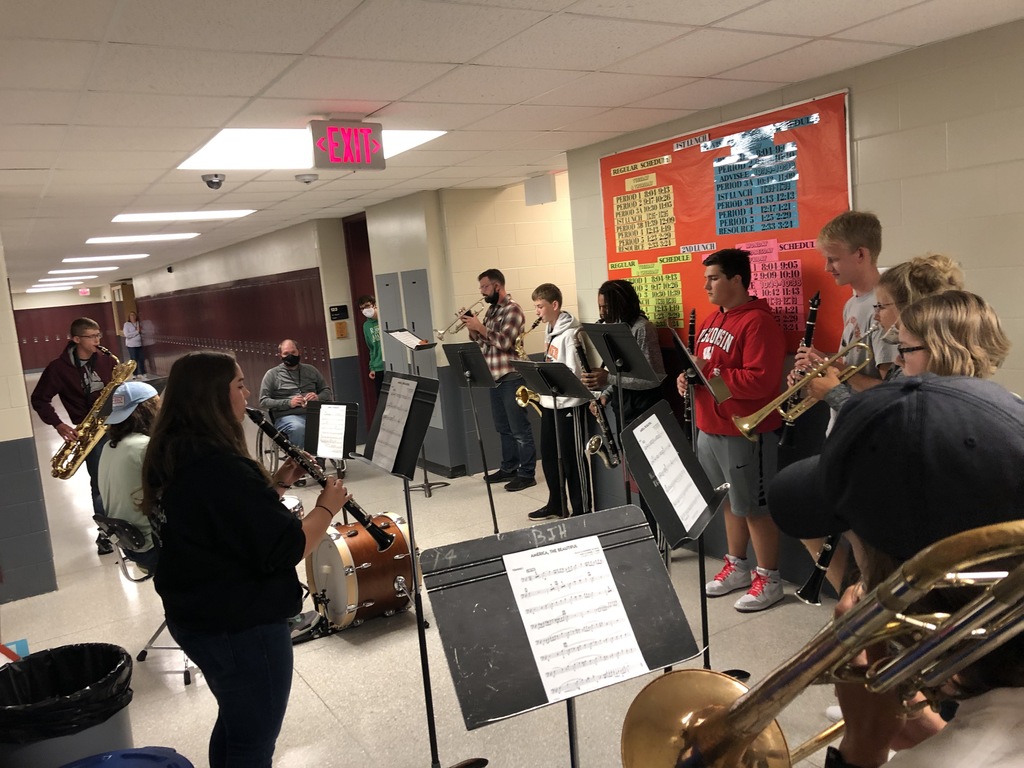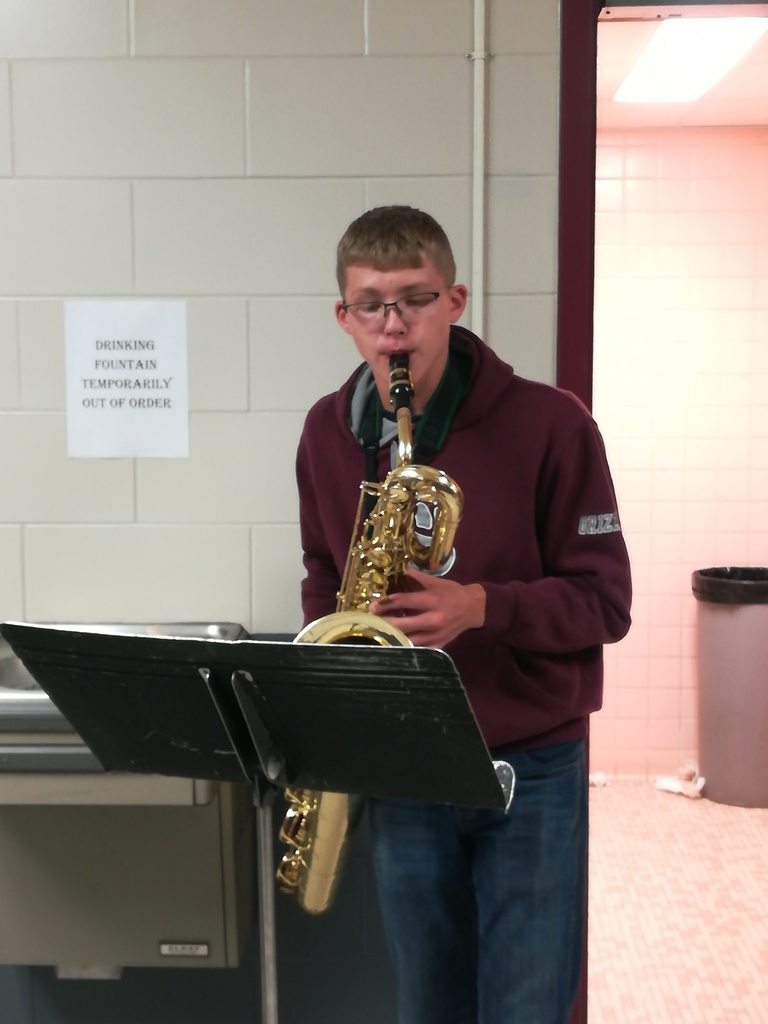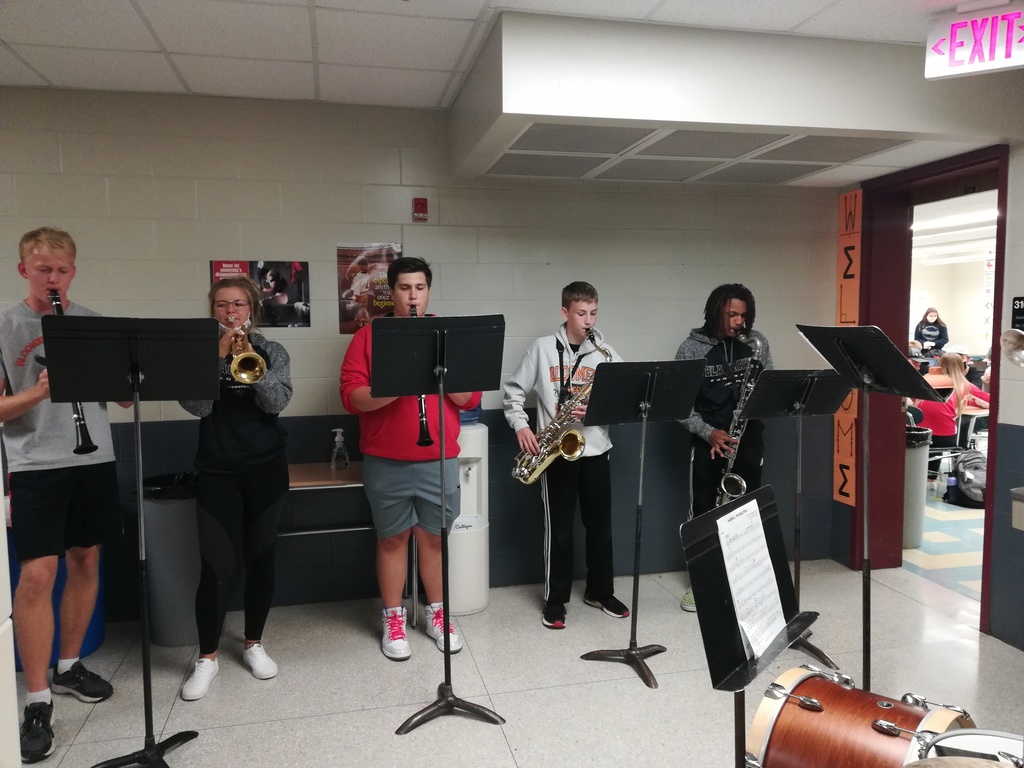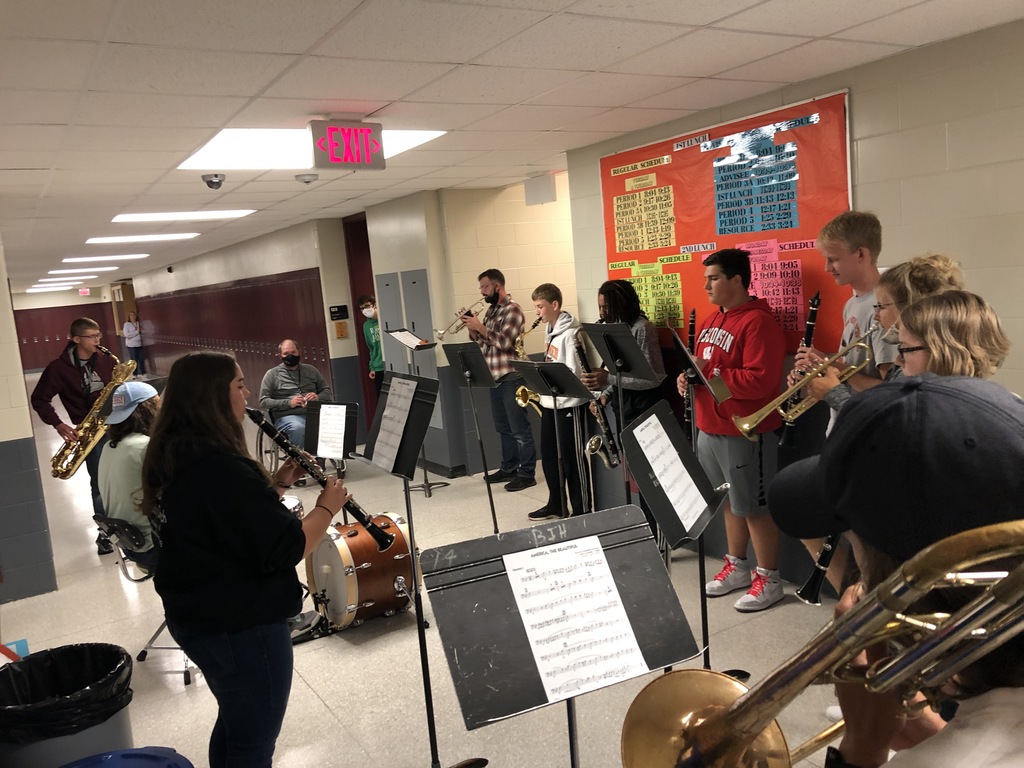 Excited for some volleyball!! Bloomer Ladyhawks will host their first volleyball event tomorrow (scrimmage) versus Cadott. The event will be live streamed as no spectators are allowed at this event.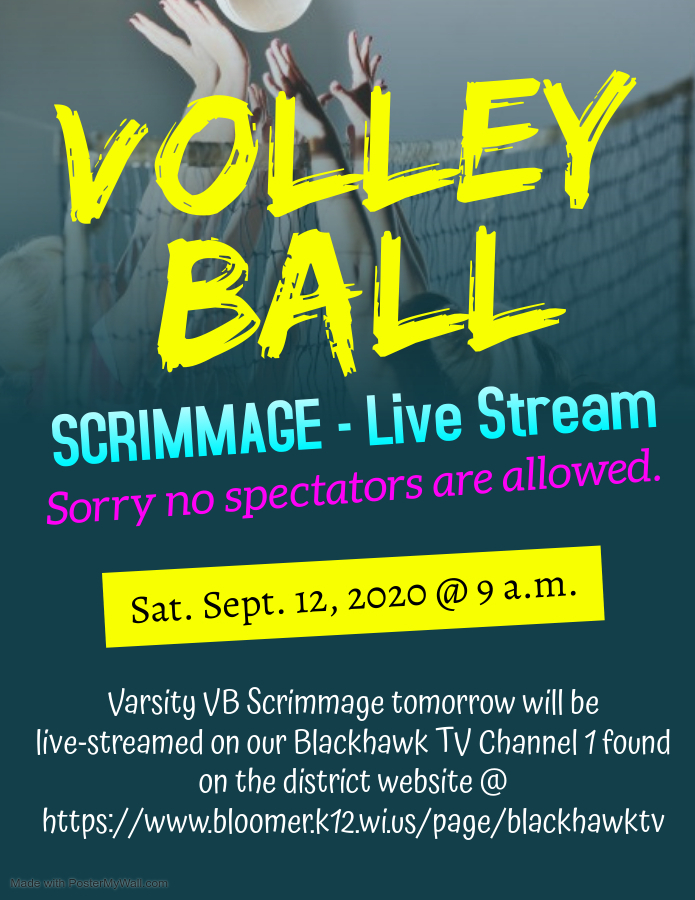 Bloomer tennis in action. It was a beautiful night out to watch the BHS tennis team take on Ellsworth.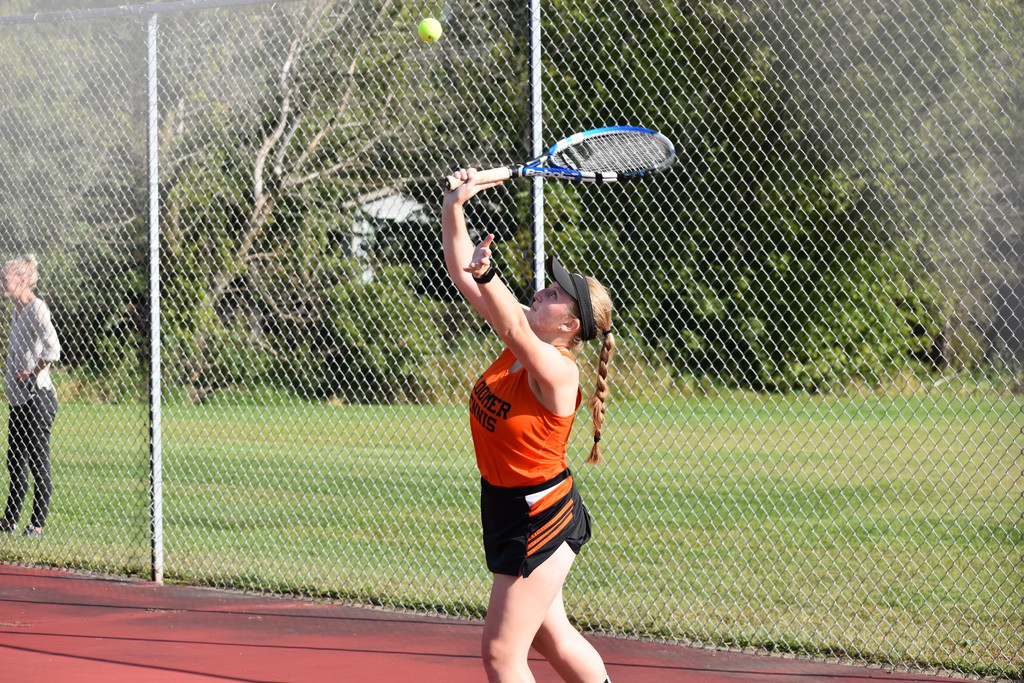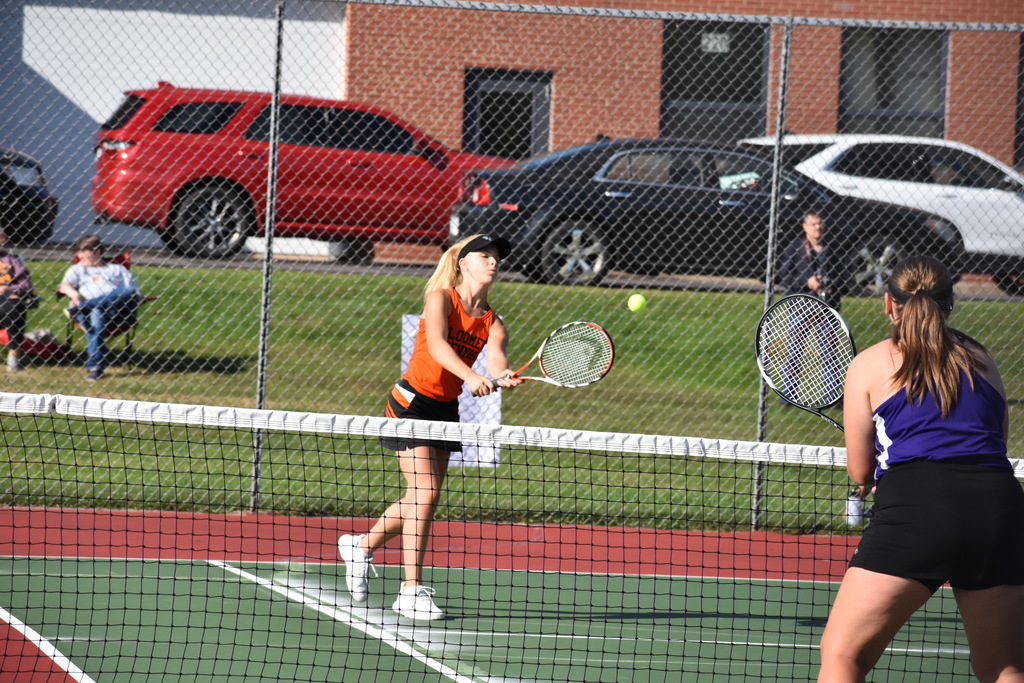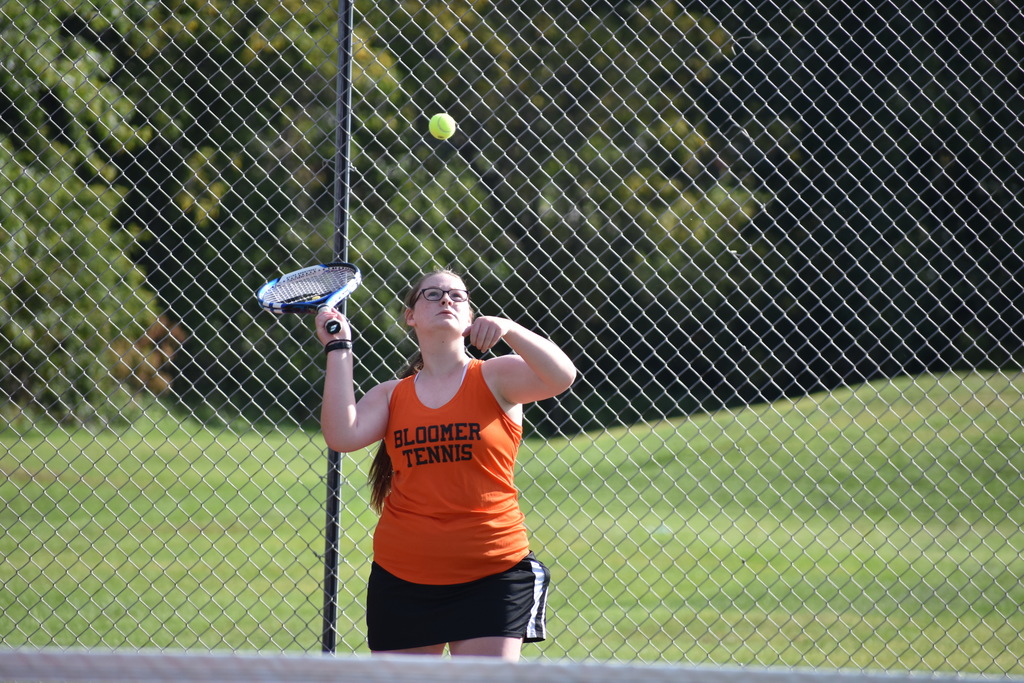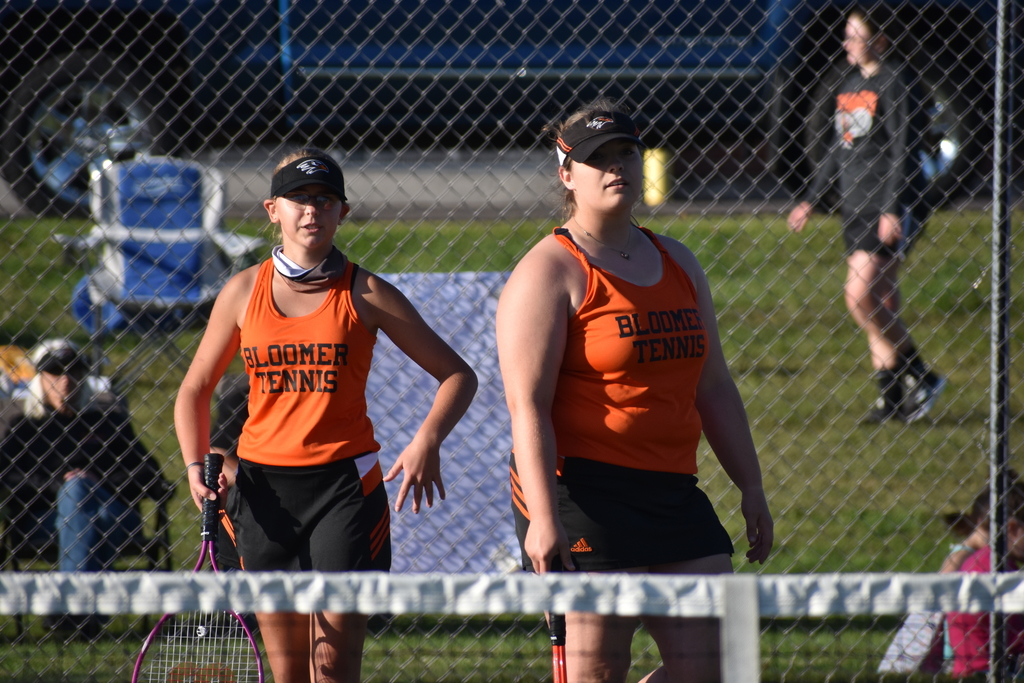 Today we remember.

Parents/Guardians please check your email for important information regarding these Covid-19 updates. Thank you for assisting us in following this guidance as doing so will greatly impact our ability to remain open for face to face instruction.