WELCOME BACK!!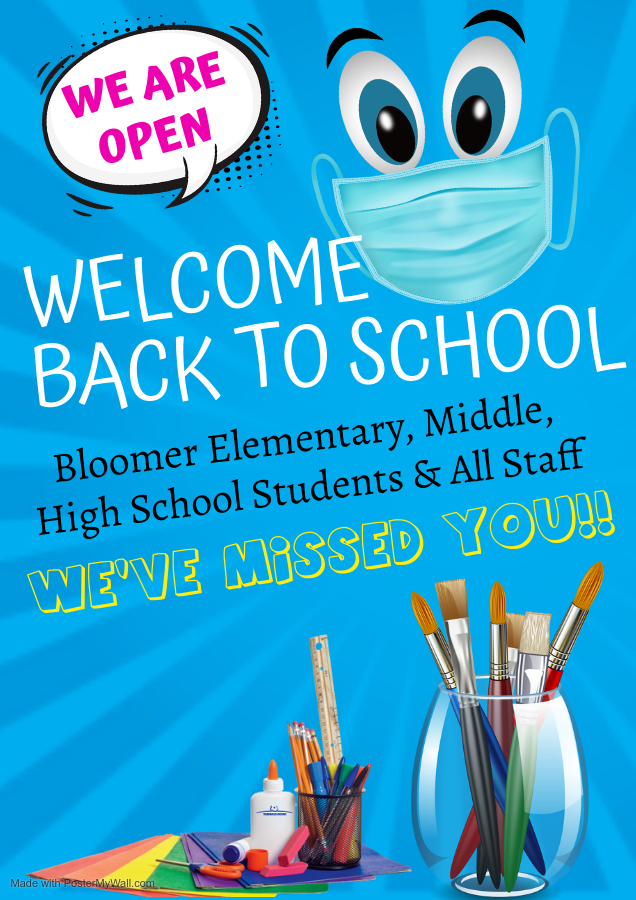 Welcome to the Blackhawk Family James!! James Roesler will be joining Bloomer Middle and High School this fall to serve as a Special Education Teacher and Case Manager. James grew up in Chippewa Falls, WI and attended UW-Eau Claire with an emphasis in Intellectual and Learning Disability Education. For the last 5 years, James has been living in Ellsworth, WI where he taught at Somerset and Prescott School Districts. Over the summer, James, his wife, 2 children and 2 dogs moved back to Chippewa Falls to be closer to family and friends. James enjoys hunting, fishing and spending time outside with his family in his free time. He is also a huge sports fan (GPG!). James is very excited to join the BMS and BHS teams and is looking forward to a fantastic year.

Goal Setting Day Today.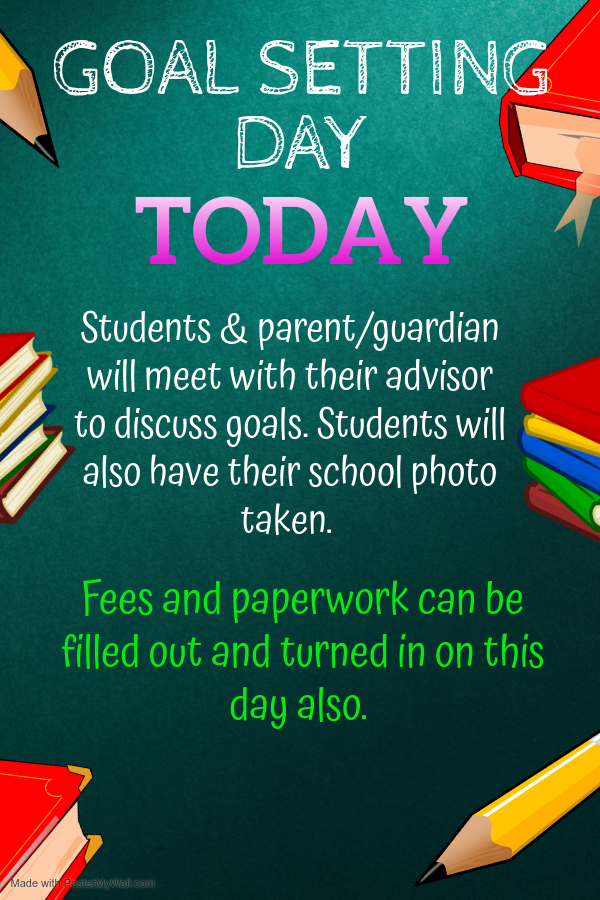 Hi my name is Gay Gilbertson. I will be a part-time grade 5 band and 5th & 6th grade general music teacher at Bloomer Middle School. I have taught band for over 30 years and recently retired after 20 years from the Osseo-Fairchild Elementary School. I went to school at UWEC and live in Eau Claire with my husband, Paul. We have three grown sons and one four year old grandson. I keep busy with fun family activities and walking our rescue puggle dog, Sophie. I enjoy reading, participating in musical activities and following sports teams. I have known the Bloomer 7-12 band director, Mr. Tiller since he was in middle school! I am excited to be working at the Bloomer schools.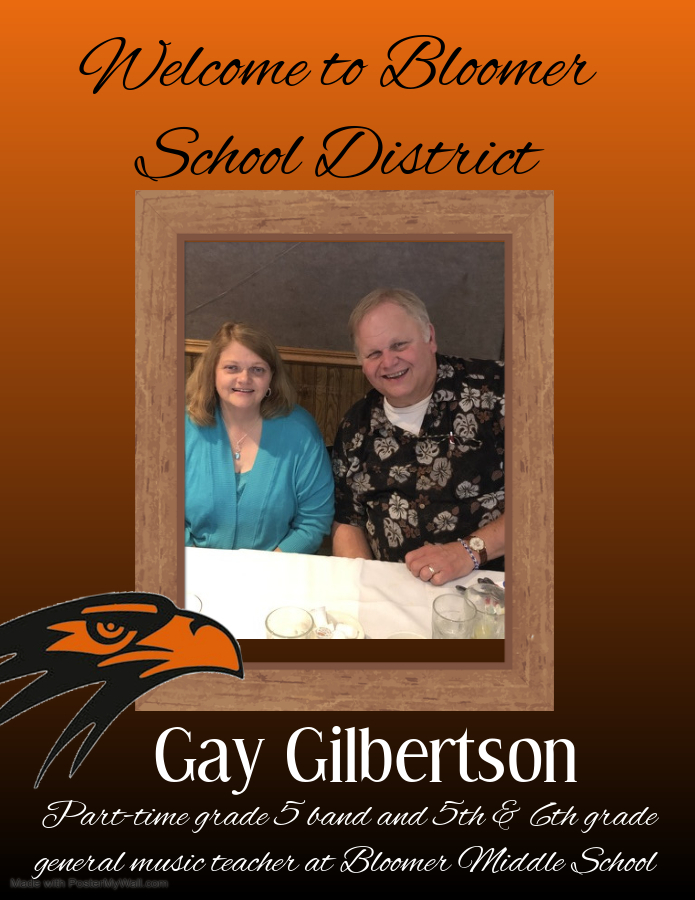 Welcome to the Blackhawk Family Jocelyn!! Hi, I am Jocelyn Dietsche and I am excited to be the Choral Music Director at both the Middle and High School. I was born and raised in the area attending Bloomer Elementary and graduating from neighboring Colfax. I have previously taught in California, Minnesota and most recently Barron, WI! In my free time, I enjoy the outdoors, horses, long walks on the beach (in my former life!), traveling, hiking and spending time with family and friends. I am excited to meet and be reacquainted with the students, families and community of Bloomer!

Goal Setting Day

Please note the new location of 4K pick up.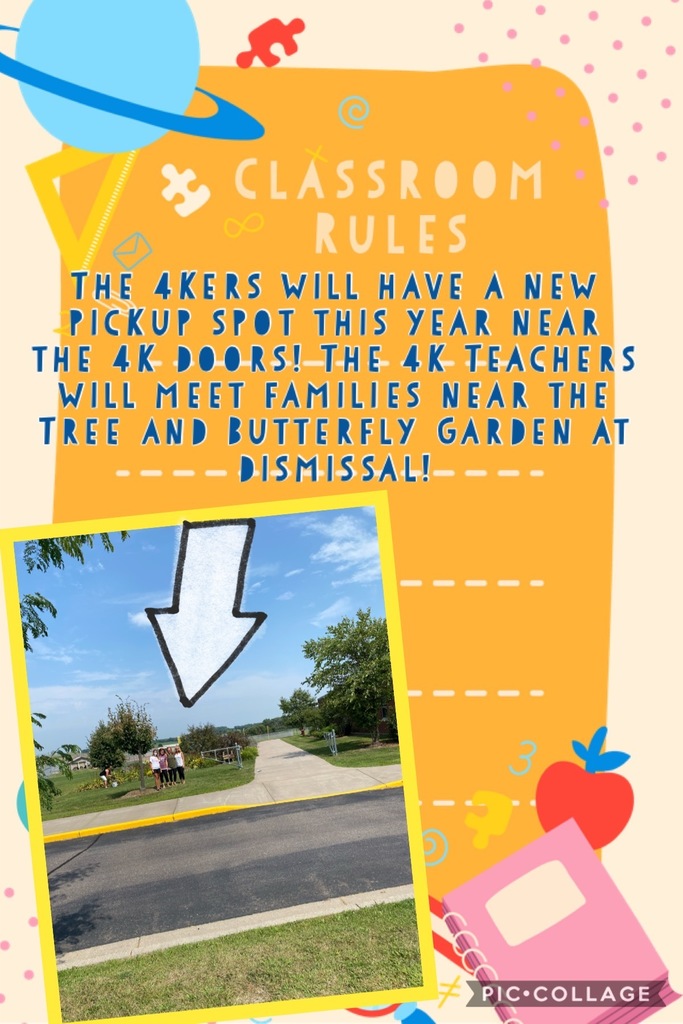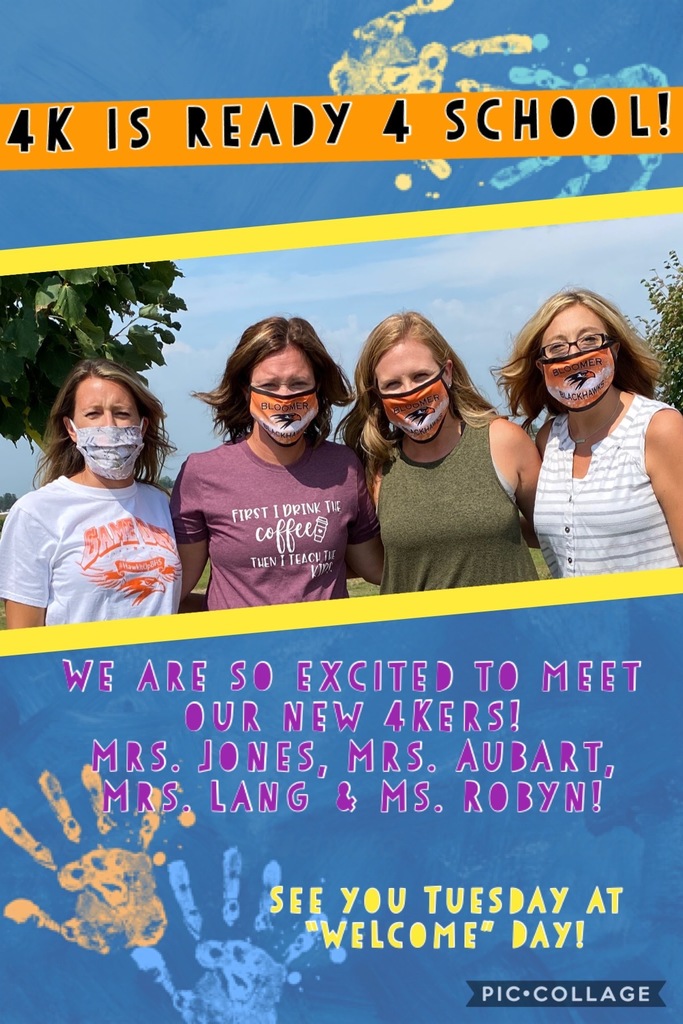 Welcome to the Blackhawk Family Nicole!! Nicole will be working as a Special Education paraprofessional at the Middle School. Nicole is from Bloomer, born and raised and just got married last October. She has a cat named Iggy. Nicole enjoys spending time with her family and friends, shopping, being at her family cabin on the lake and golfing.

4K is so ready 4 school.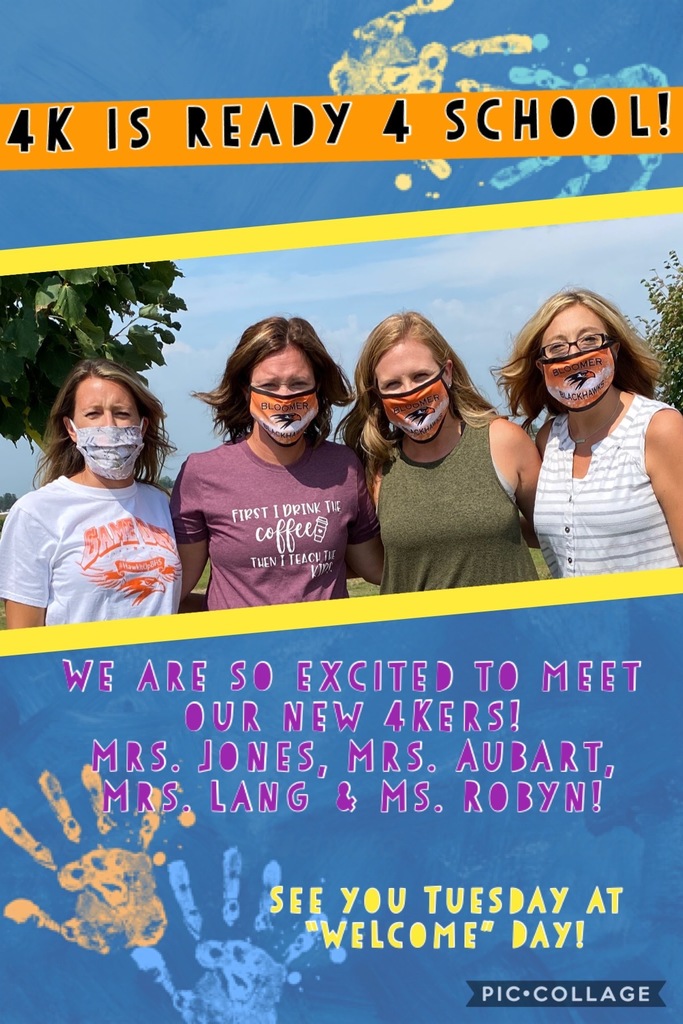 Guess who this masked educator is? She is so excited to have the students coming back to school next week :)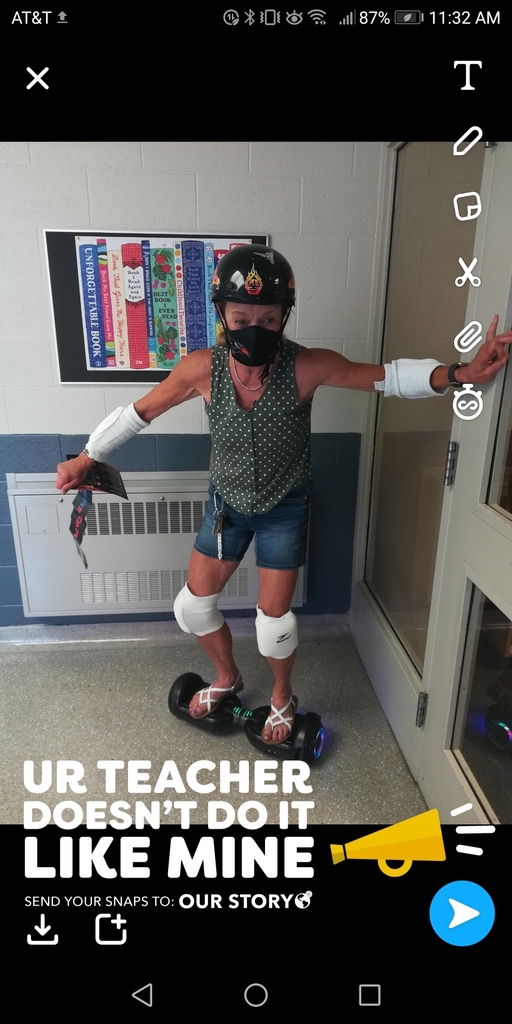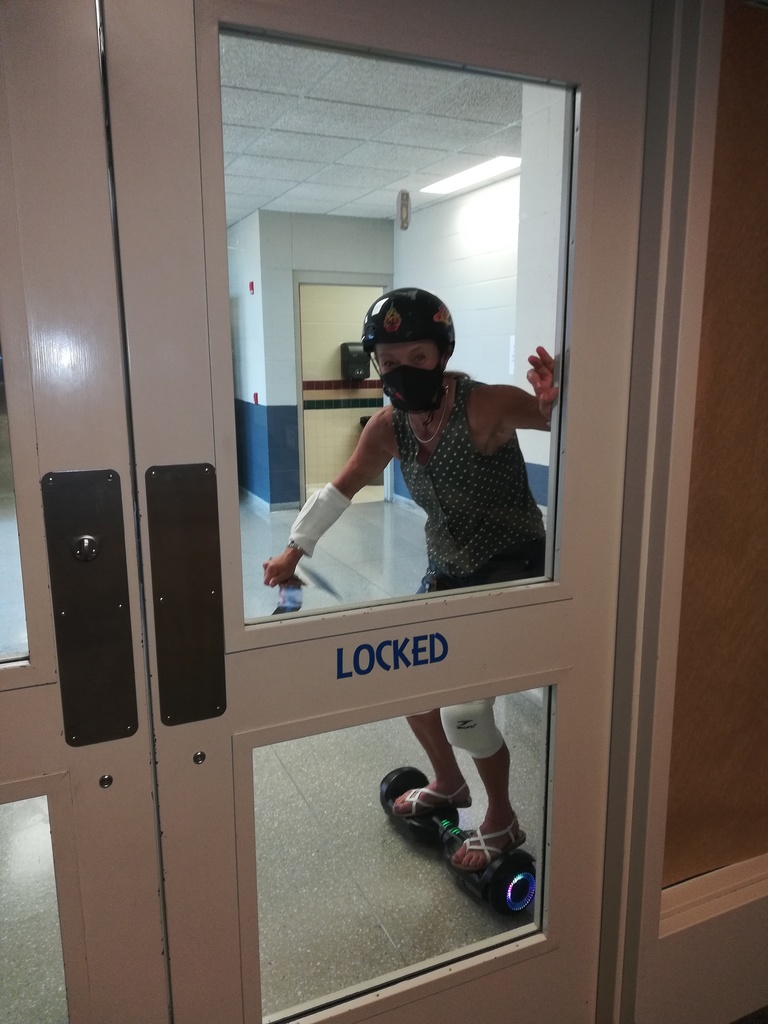 Welcome to the Blackhawk Family Nicole!! I will be teaching first grade at BES. I grew up and went to school in Bloomer. I attended UW-LaCrosse for college. I have lived in Medford for the past 11 years. My previous teaching experiences have been in Gilman, WI where I taught for 7 years (3 years in 4th grade and 4 years in second grade) and Medford, WI where I taught for 4 years (1 year in first grade and 3 years in second grade). I have 2 children, a boy and a girl. Brayden will be in 4th grade and Sydney will be in Kindergarten at BES. My hobbies include spending time with my family, riding bikes with my kids, and being outdoors.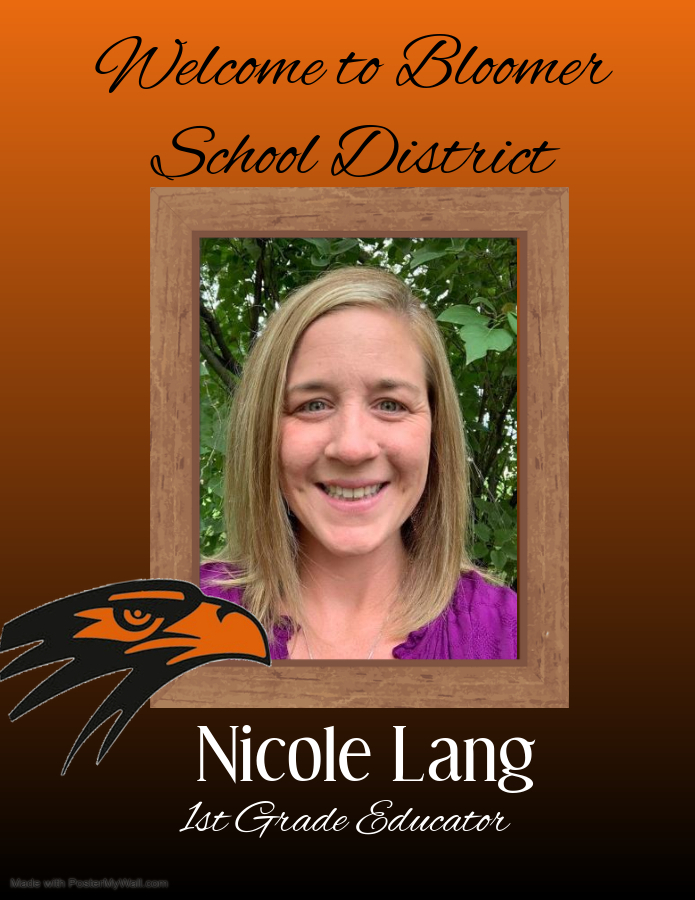 Welcome to the Blackhawk FamilyRacheal!! Racheal Krug is elated to be teaching Agriculture at both the Bloomer Middle School and the High School. Racheal found her passion for agriculture while growing up in Gilman, WI raising pigs and helping out on the family pheasant farm. She attended UW--River Falls where she majored in Agricultural Education and minored in Animal Science. This last fall she was an Agricultural Education Intern in the Pardeeville School District. In her spare time Racheal can be found camping, crafting, and spending time with her family. I will be marrying my fiance in October of this year and together we have a spoiled cat named, Ghost.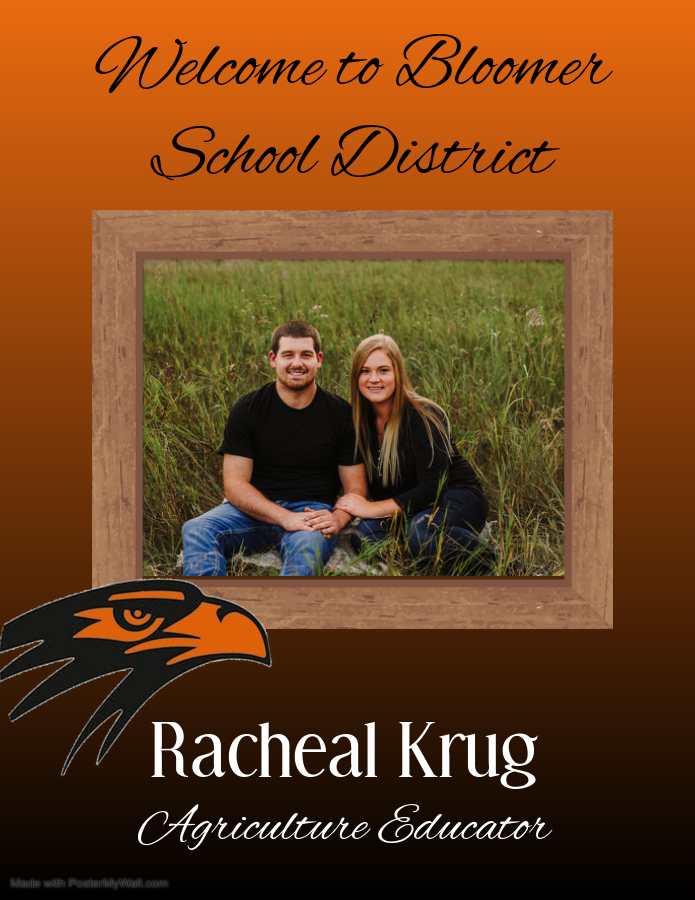 Welcome to the Blackhawk Family Shaina!! Hello! My name is Shaina Fike and I am excited to be working as one of the new Middle School Special Education teachers! I graduated in December from UW- Eau Claire and am looking forward to my first year of teaching. I grew up in Crystal Lake, Illinois (a northwest suburb of Chicago). In my free time, I enjoy being active outside, baking (I have a big sweet tooth!) singing along to musicals, and hanging out with my pet cat, Eddie! I'm very excited for the start of this year!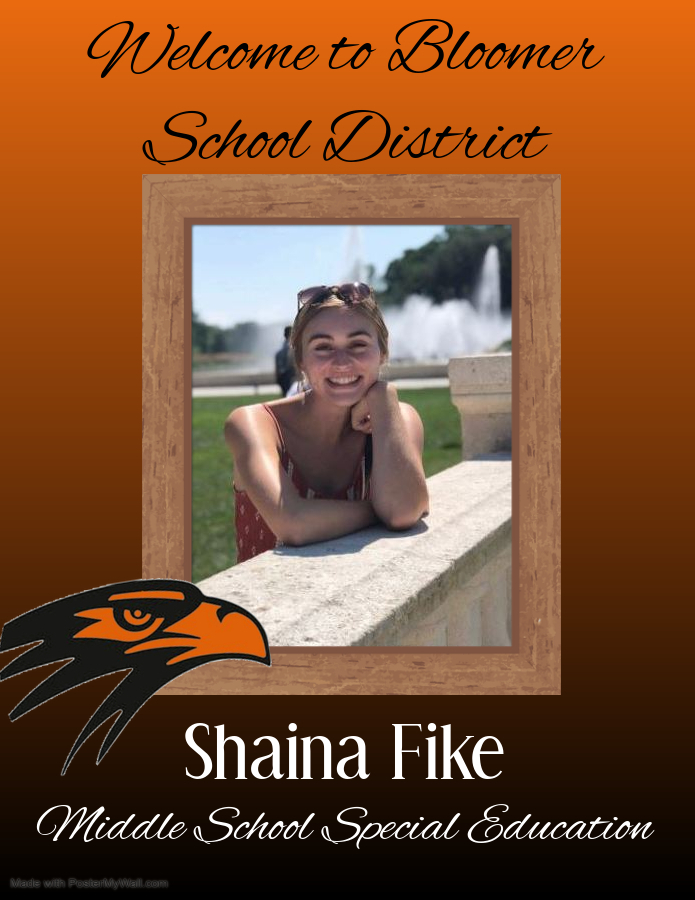 BHS Tennis practice underway. The ladies enjoyed a nice day outside for tennis practice, of course practicing social distancing.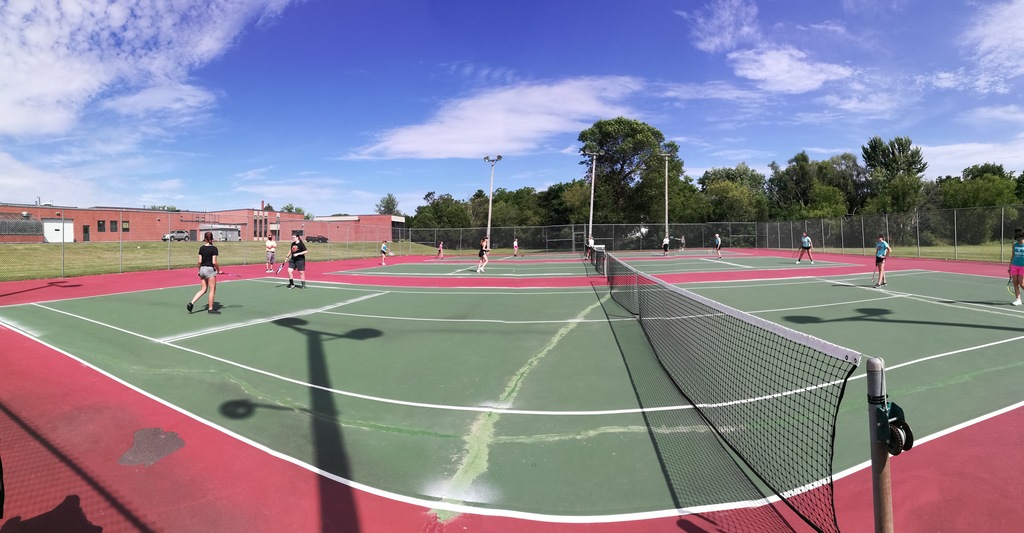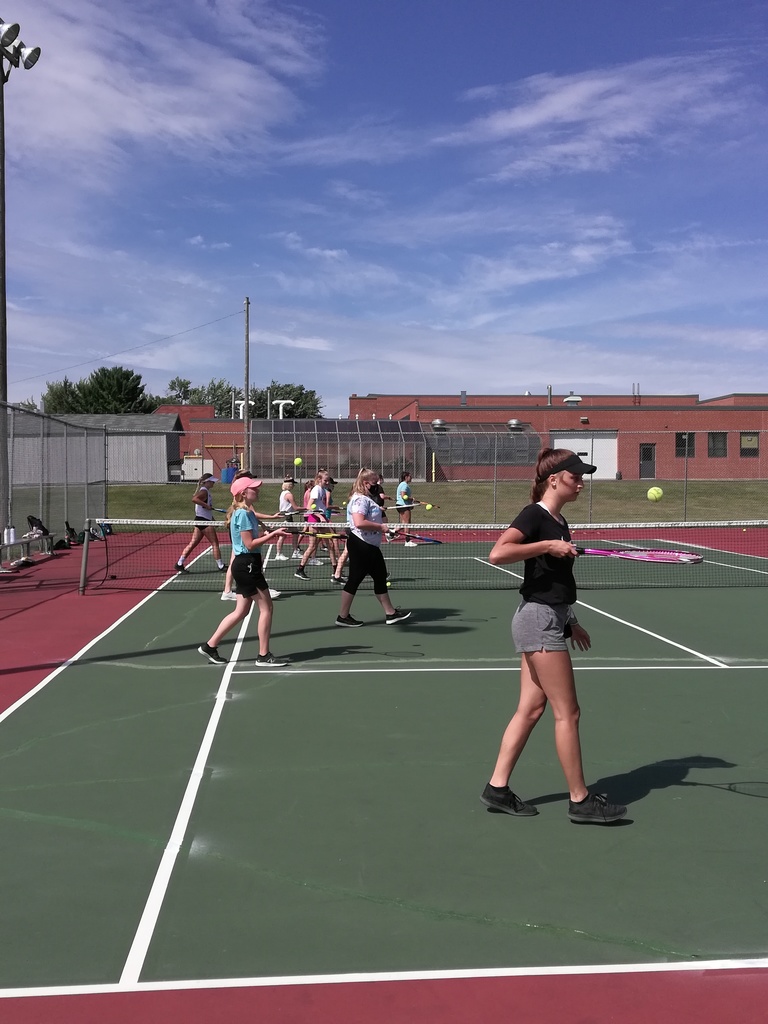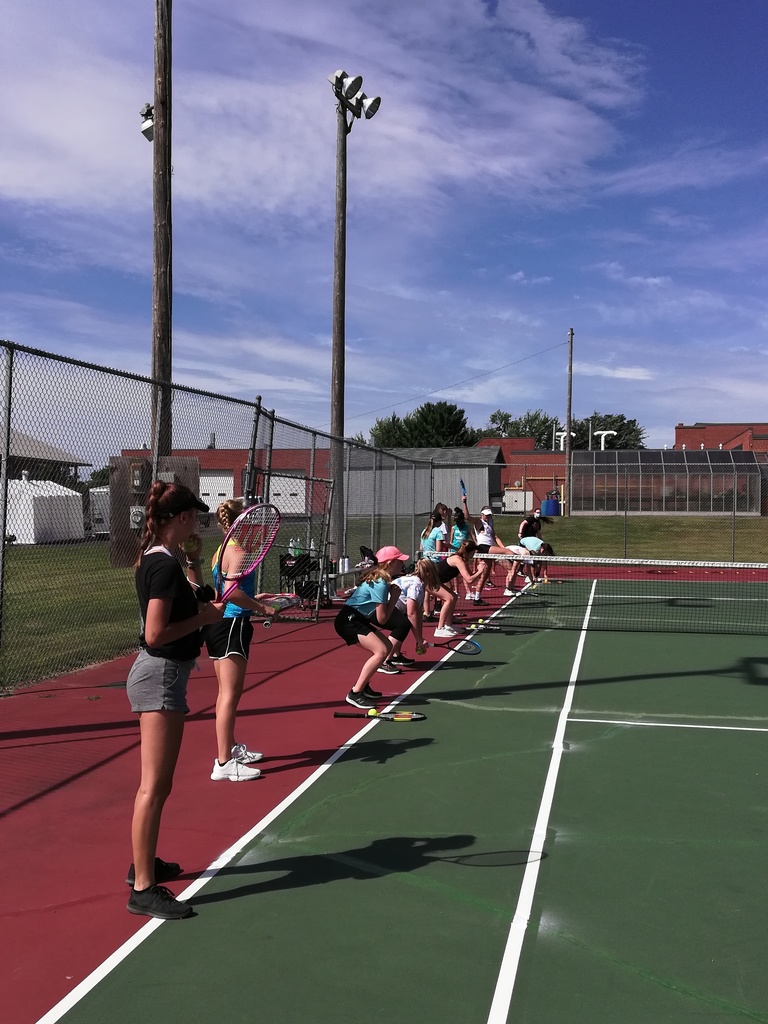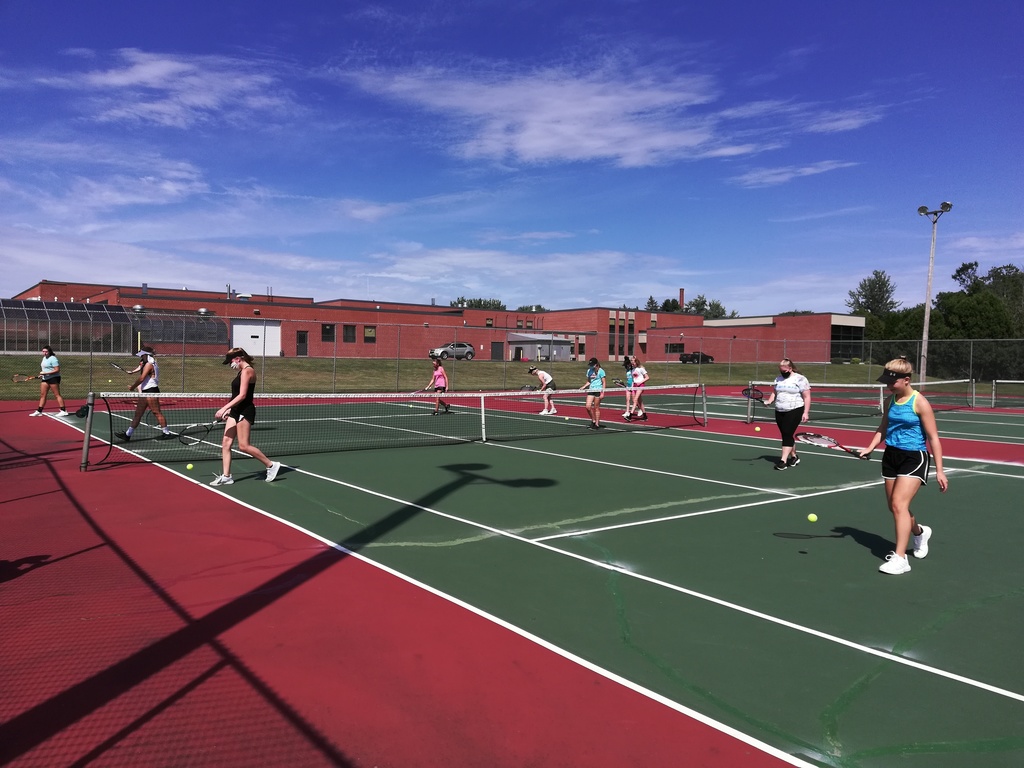 Lunchroom/Recess Supervisor Needed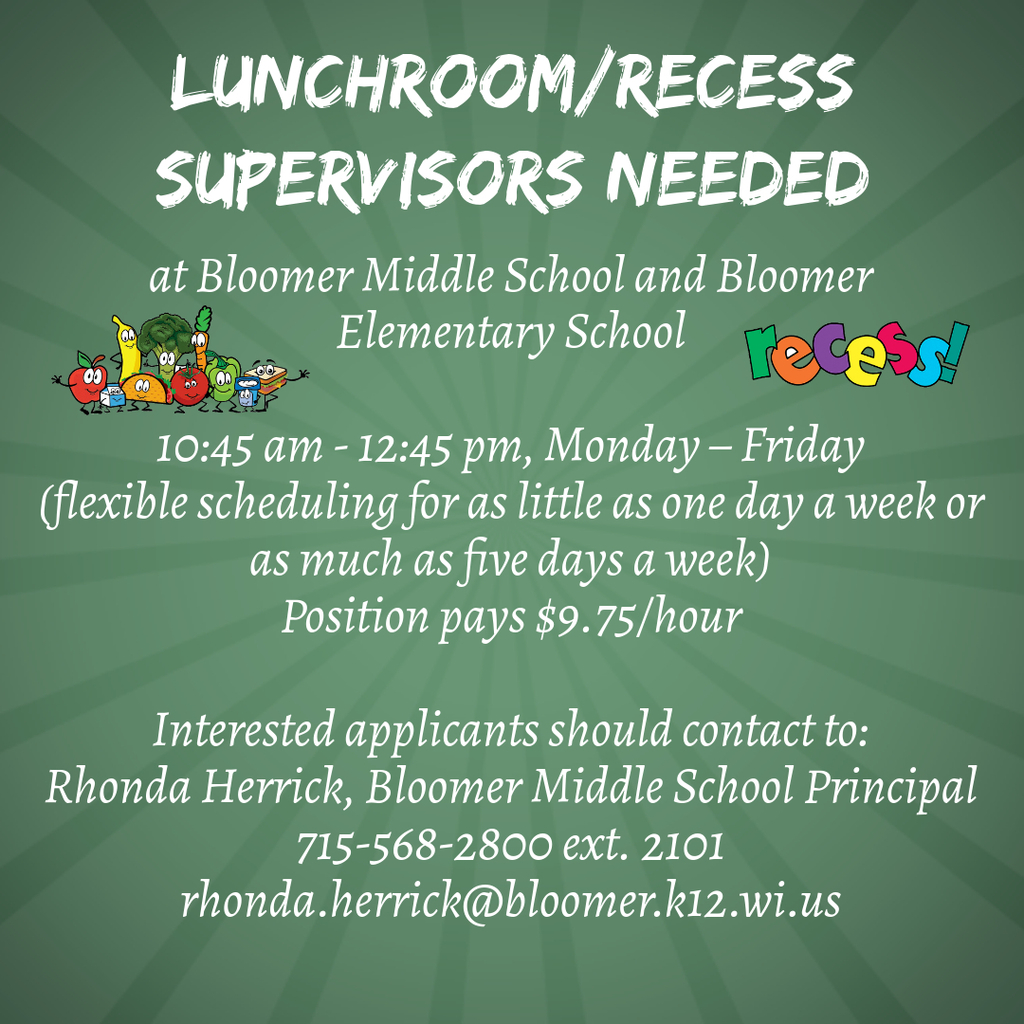 The School District of Bloomer has now opened registration for the District's temporary virtual learning program, which is available to families who are unable to or uncomfortable sending their students for face to face instruction during the 2020-2021 school year. For more information regarding the virtual learning program and to register your student please visit
https://www.bloomer.k12.wi.us/article/285332
.

Long-Term Substitute For Elementary Teaching Position

6th Annual RAM Hockey Golf Outing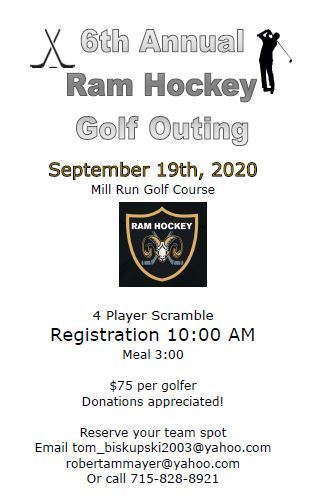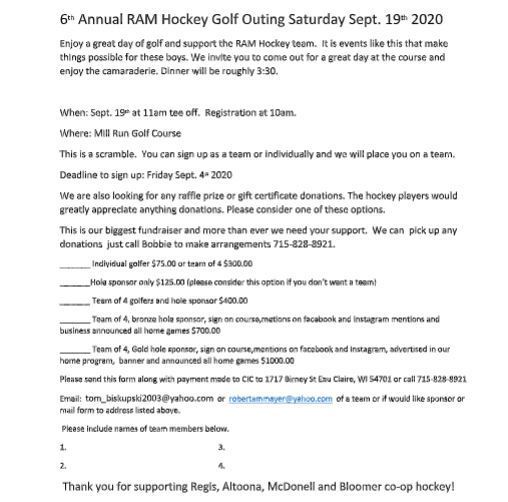 Reminder: Freshmen Building Tours Tuesday and Wednesday

Lunchroom/recess supervisor needed.