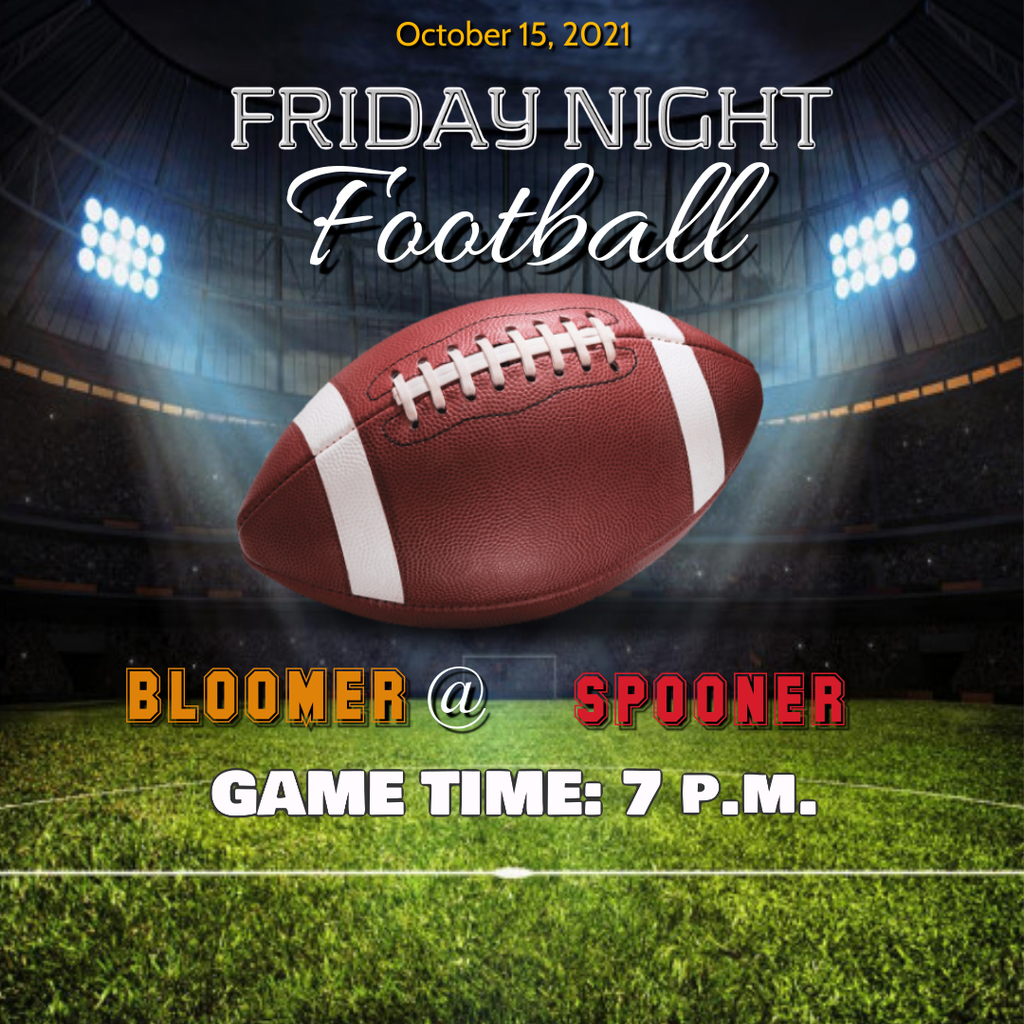 Activities for today.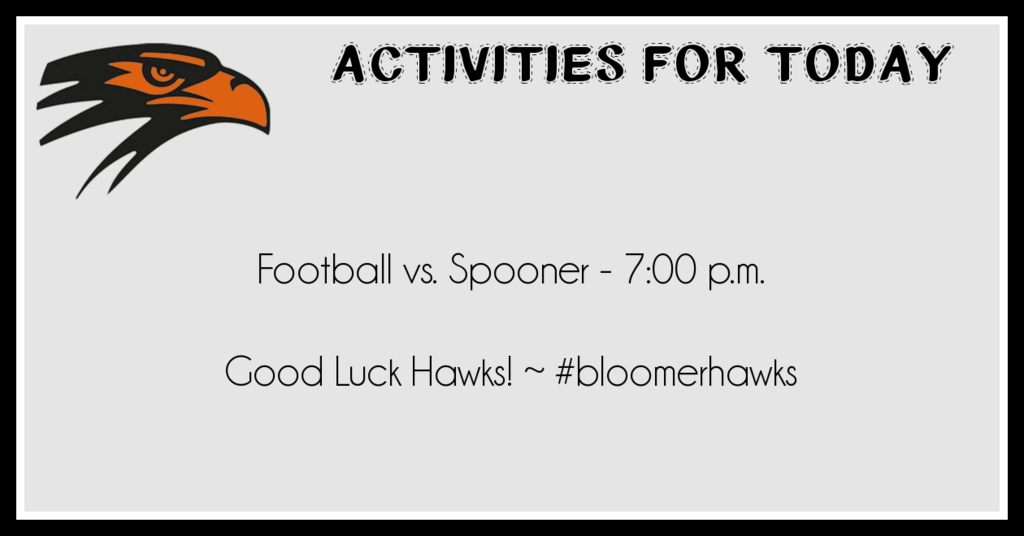 How lucky are we to have Officer Beyer join in on Mrs. Brunner's kindergarten morning meeting? These 5K friends certainly loved showing Officer Beyer how we greet one another during our morning meeting! Thanks so much for starting our day off with a friendly smile :)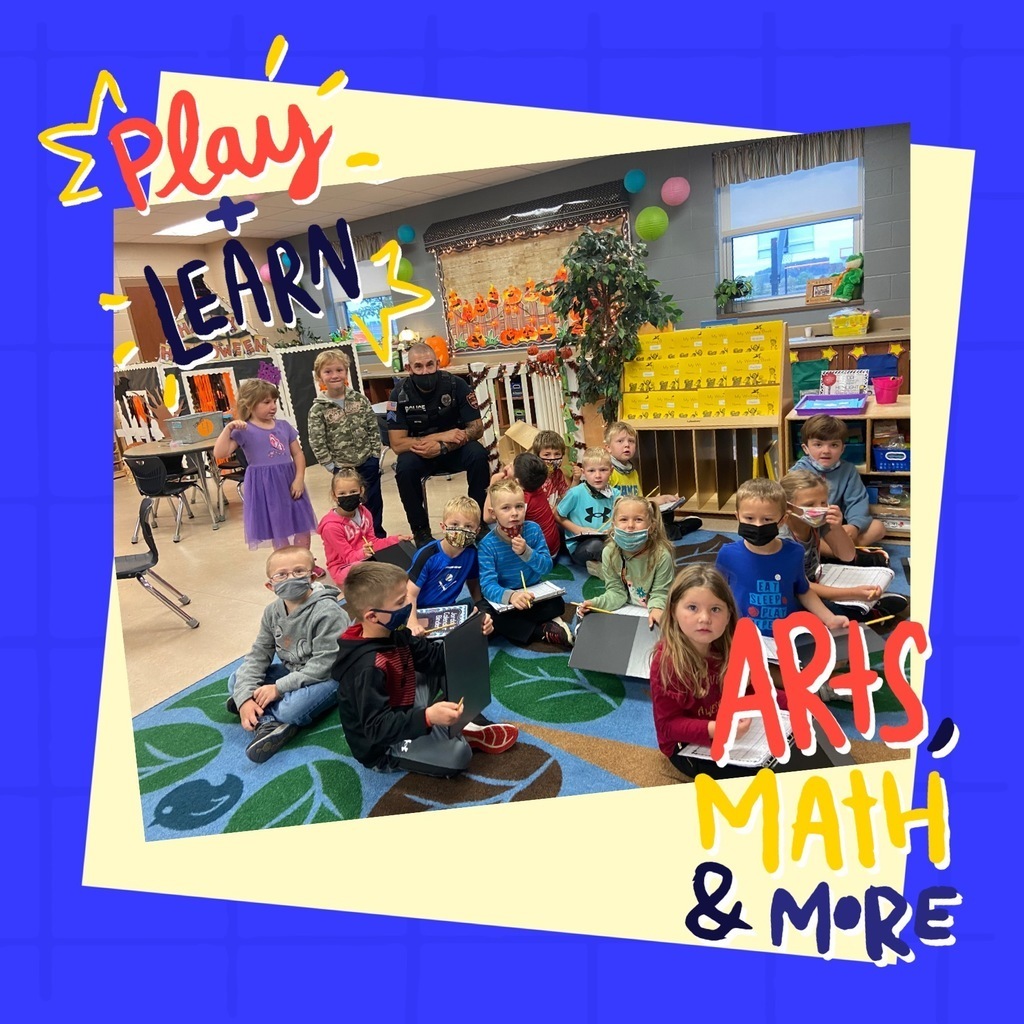 Bloomer Middle School Students of the Month.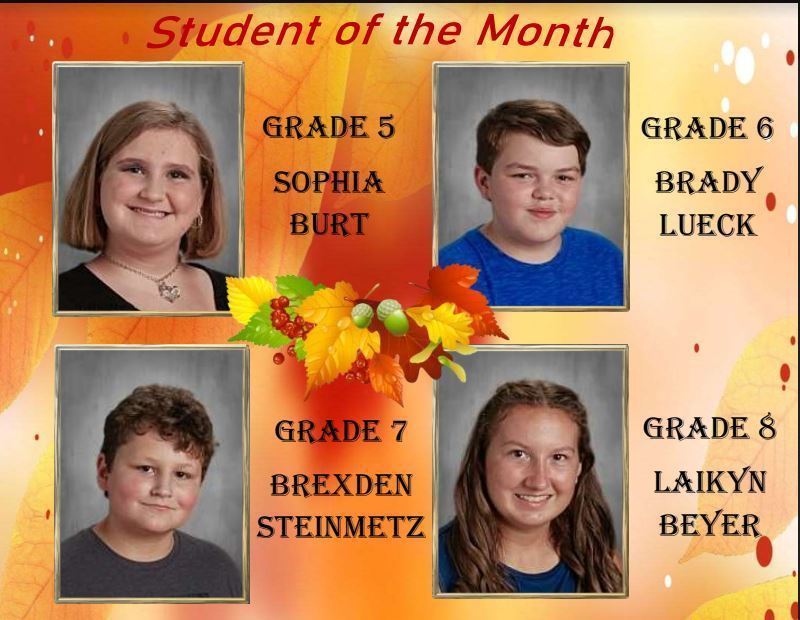 Activities for today.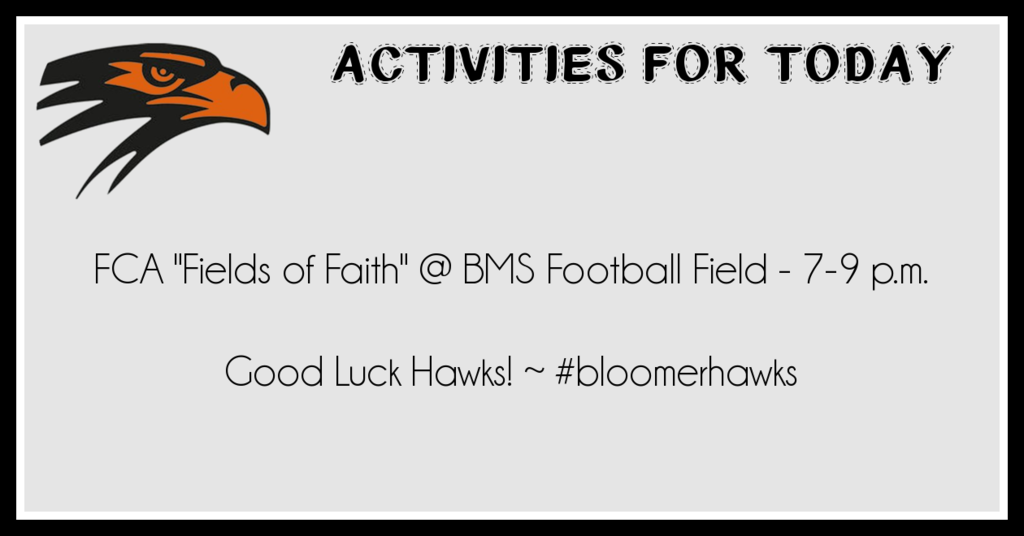 Ms. Dietsche was nominated by Mr. Tiller for the Golden Talon Award. "It's been a thrill watching the choir program blossom under her direction. Not only have numbers skyrocketed in each building but more importantly, the quality of programming continues to grow. She's gone FAR beyond her role as a choir teacher to really help kids out directly, making sure they're in good standing with other classes-to the likes of which I have not seen. Congrats Jocelyn!"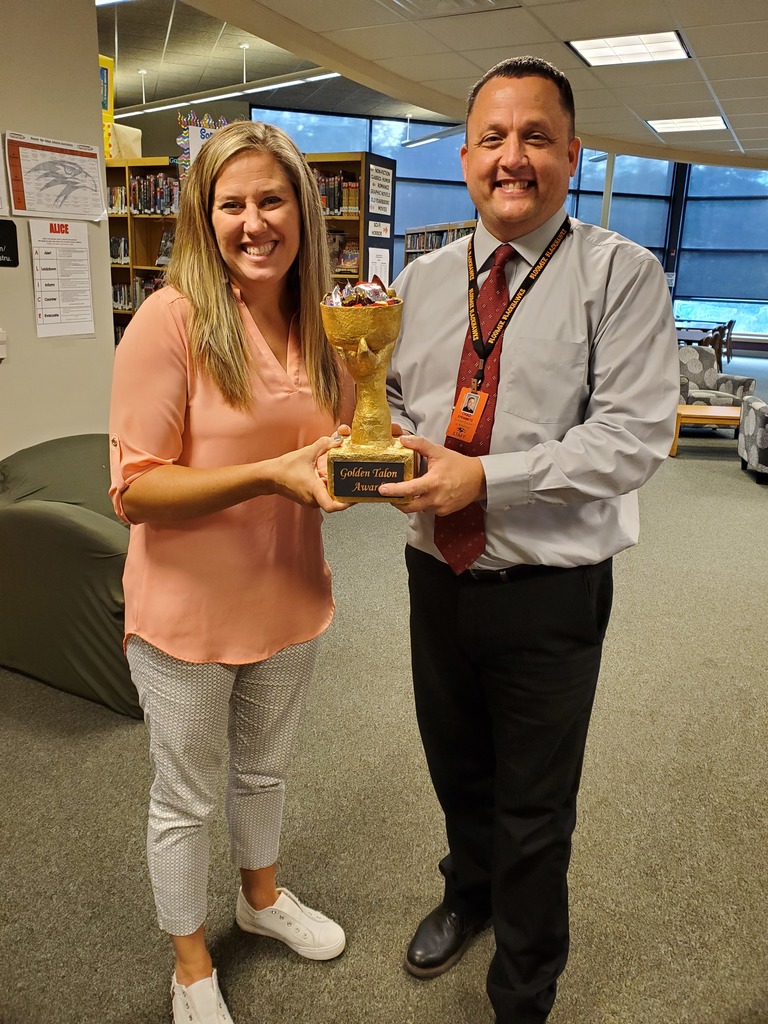 Activities for today.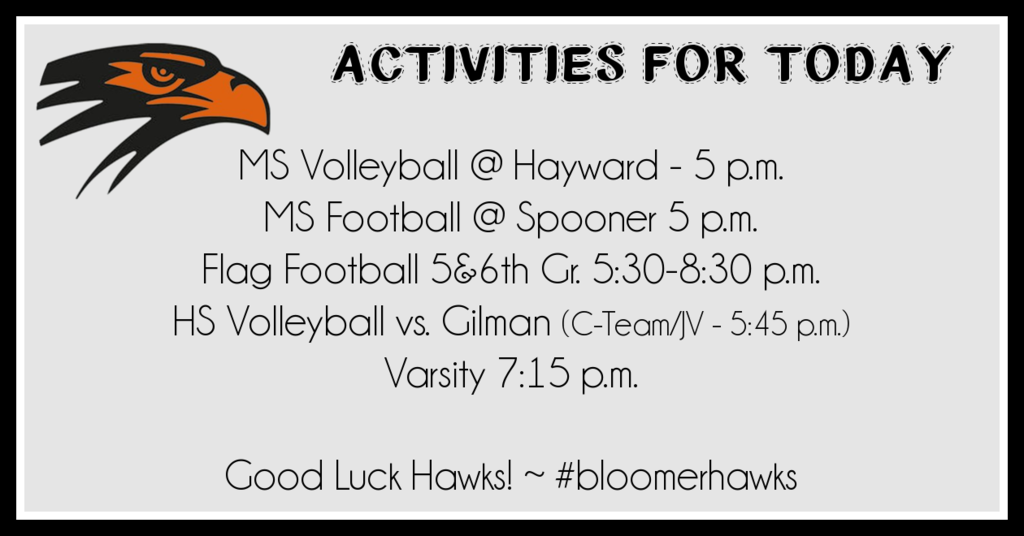 Picture Retake Day is on Wednesday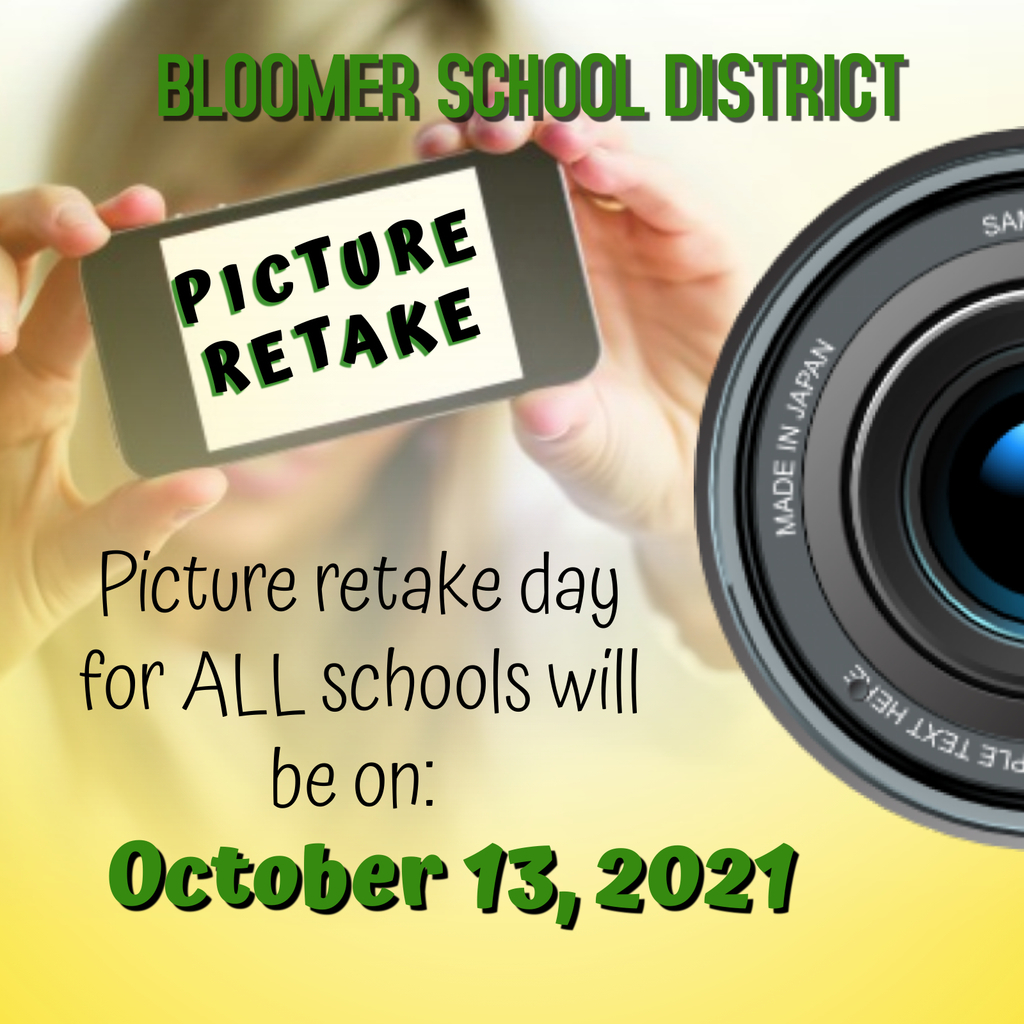 Mrs. Mickelson's 1st graders are learning about the human body and on Friday they got to learn all about the skeletal system while enjoying Cheeto skeletons! #bloomerhawks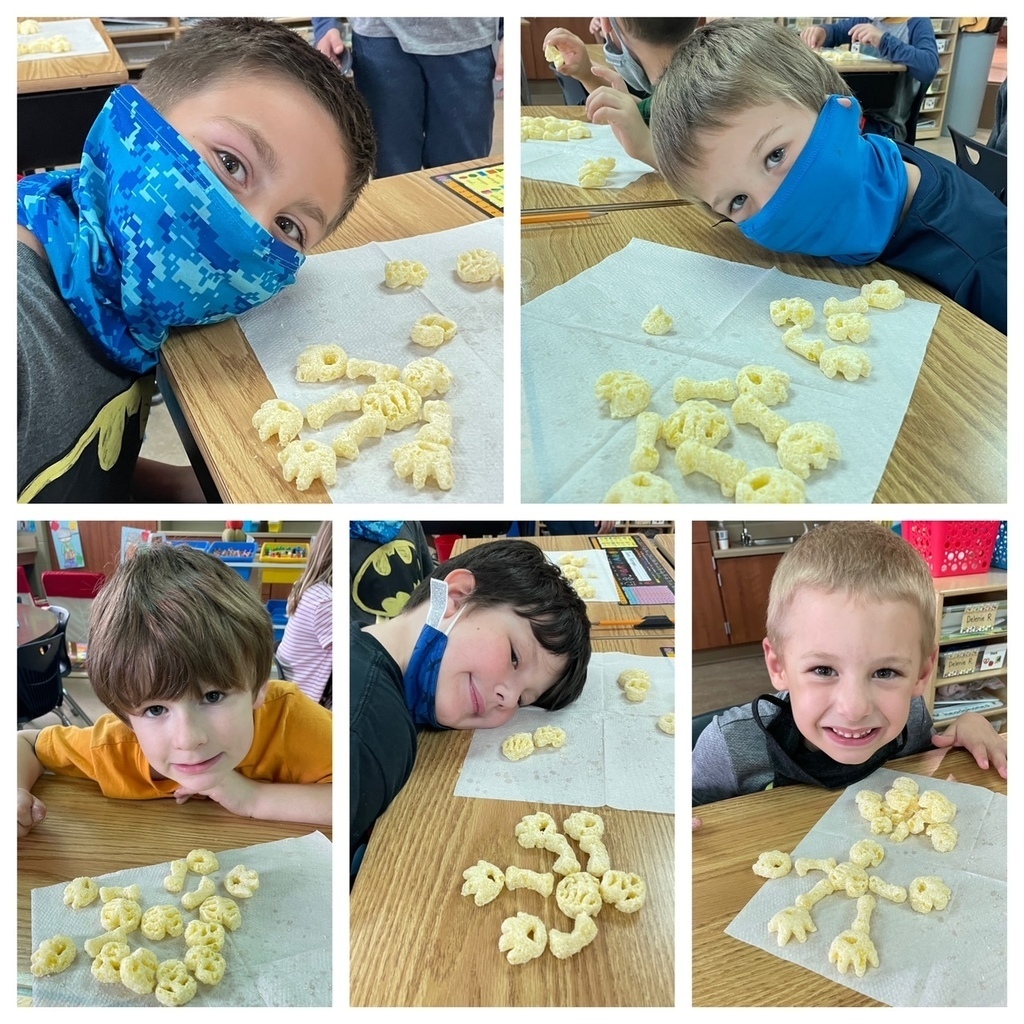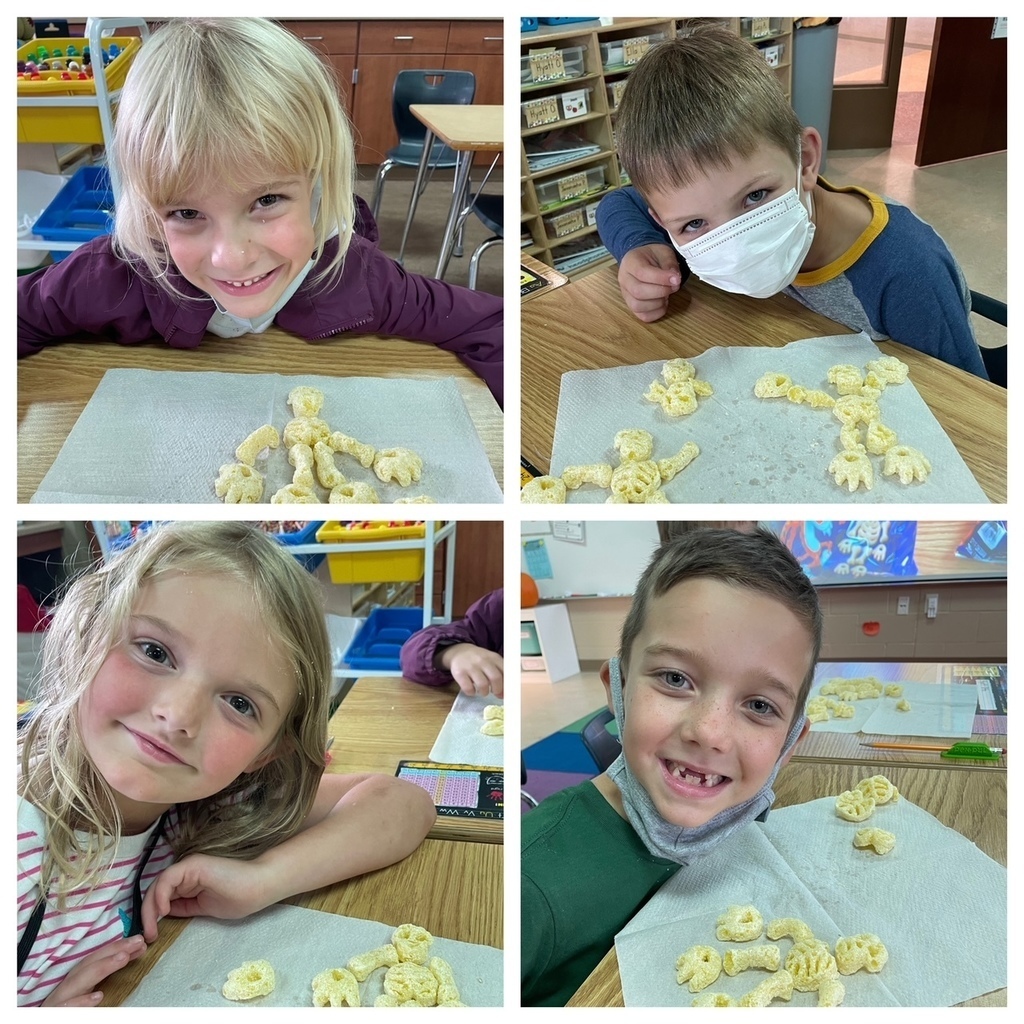 Activities for today.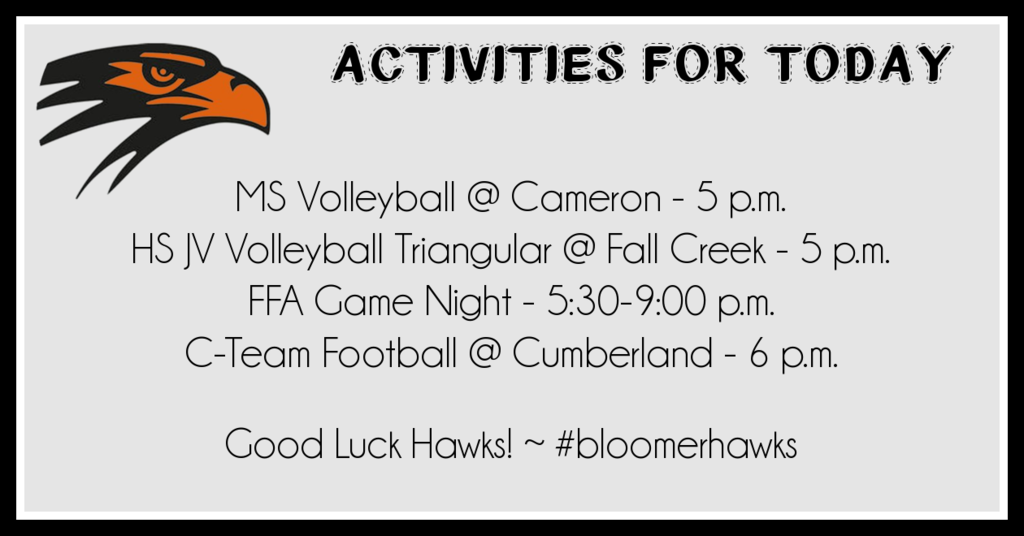 World Mental Health Day! Do something good for your mental health today!

Activities for today!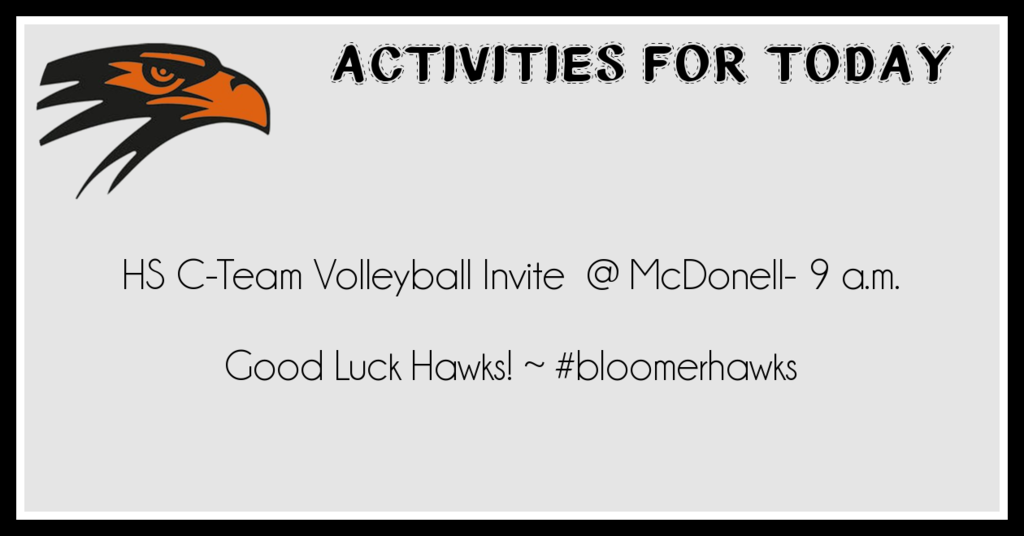 Homecoming Activities Happening Today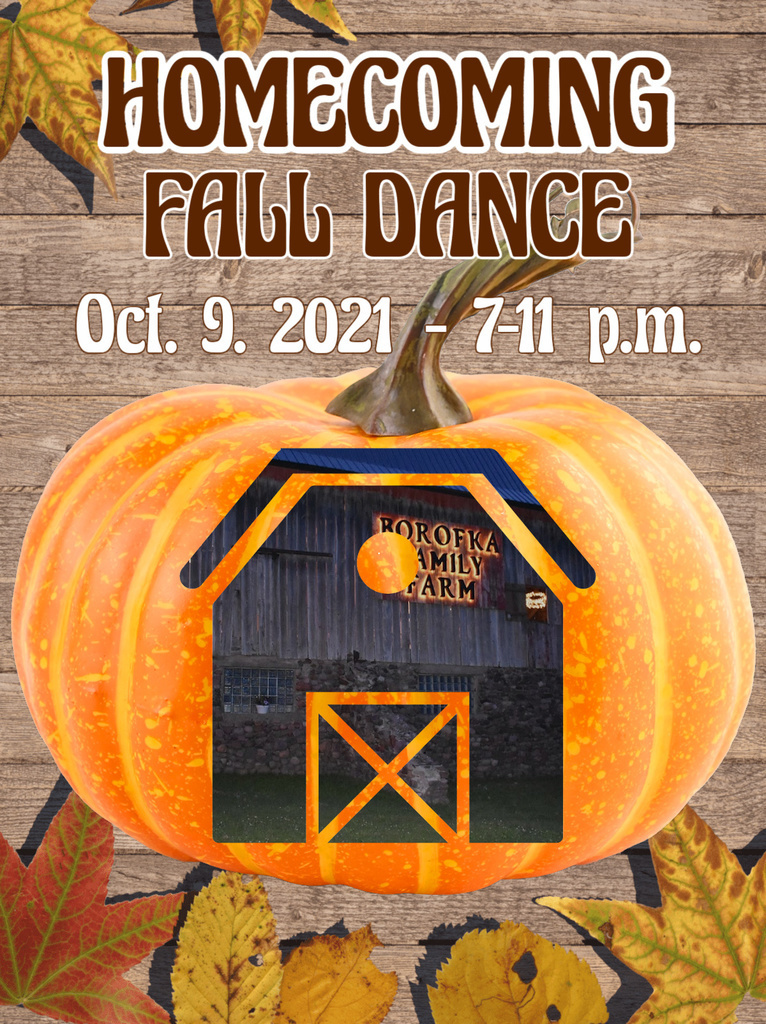 Ms. Mack's class had a great day on their field trip! They learned about animal tracks, animal senses, team building, and how to use a compass. #bloomerhawks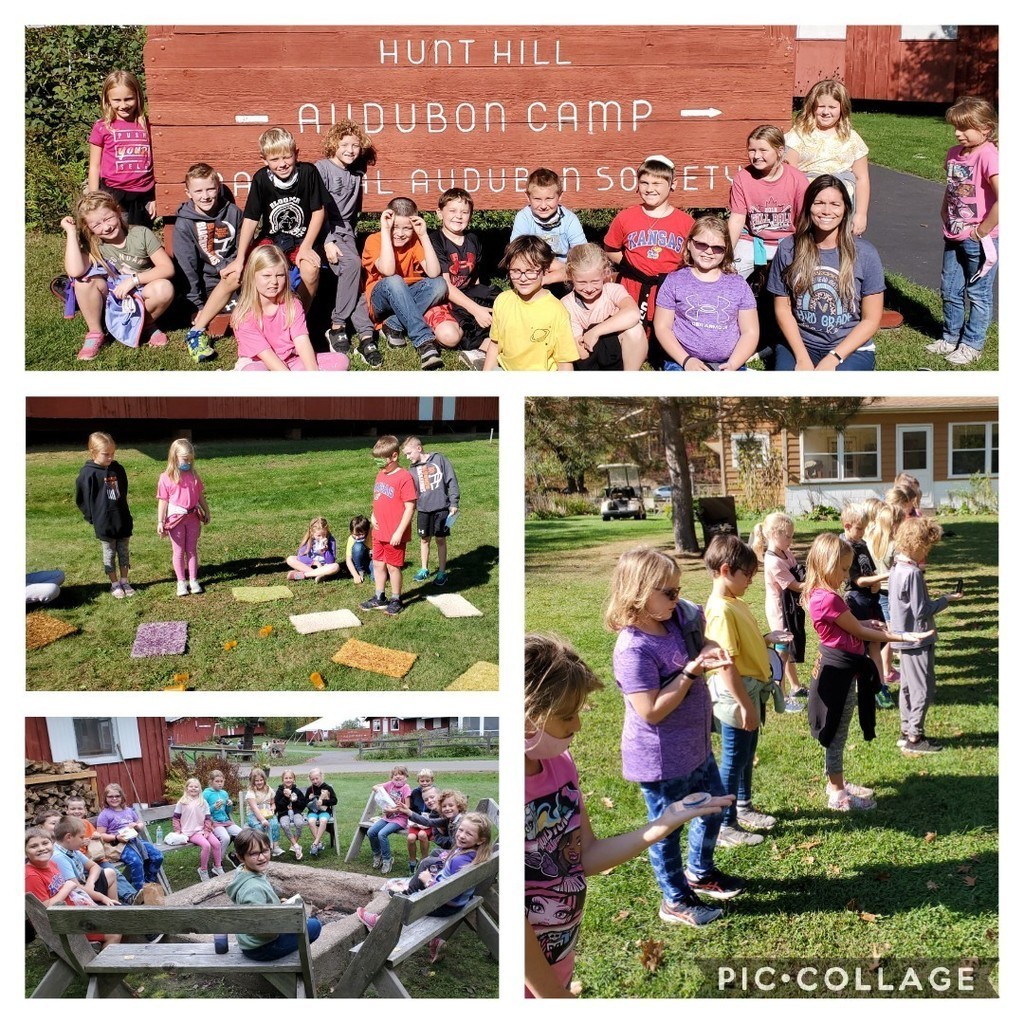 Ms. Wilcek's class had a blast on their field trip to Hunt Hill! #bloomerhawks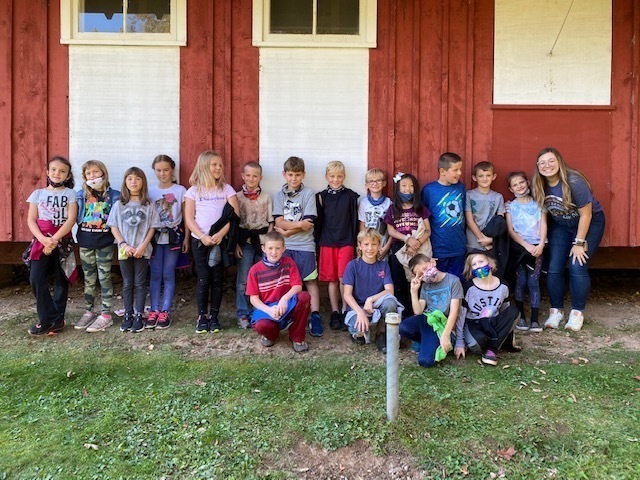 Job Opening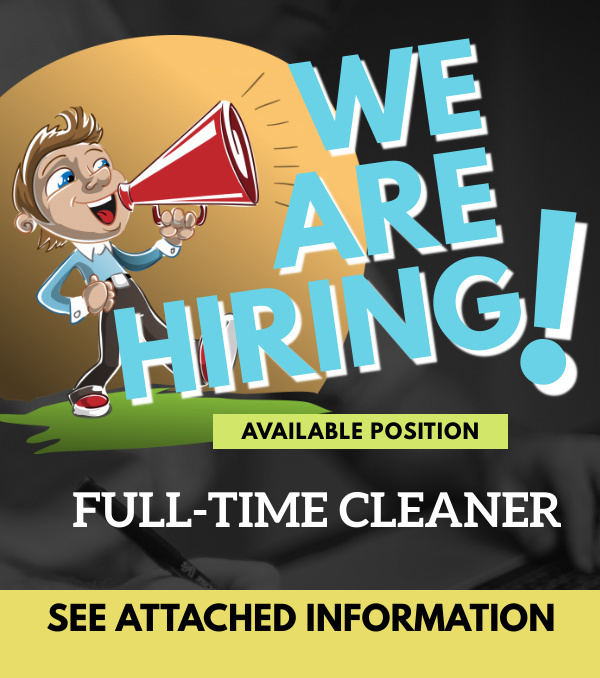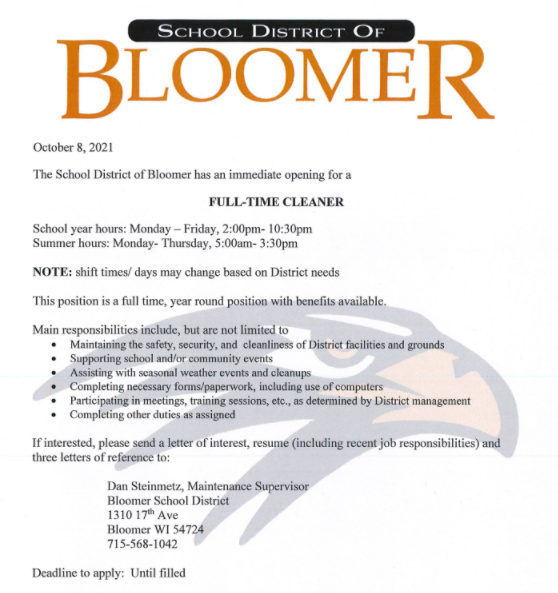 Clothing Wanted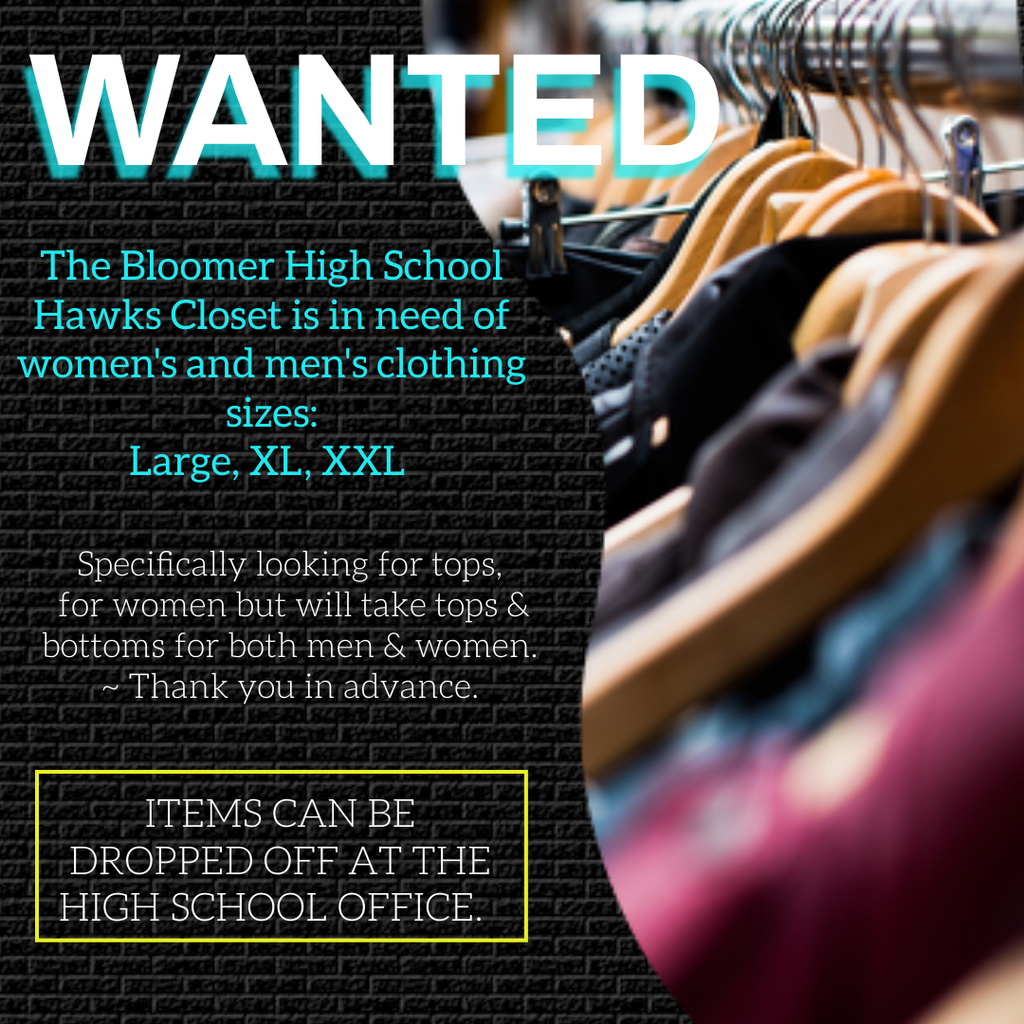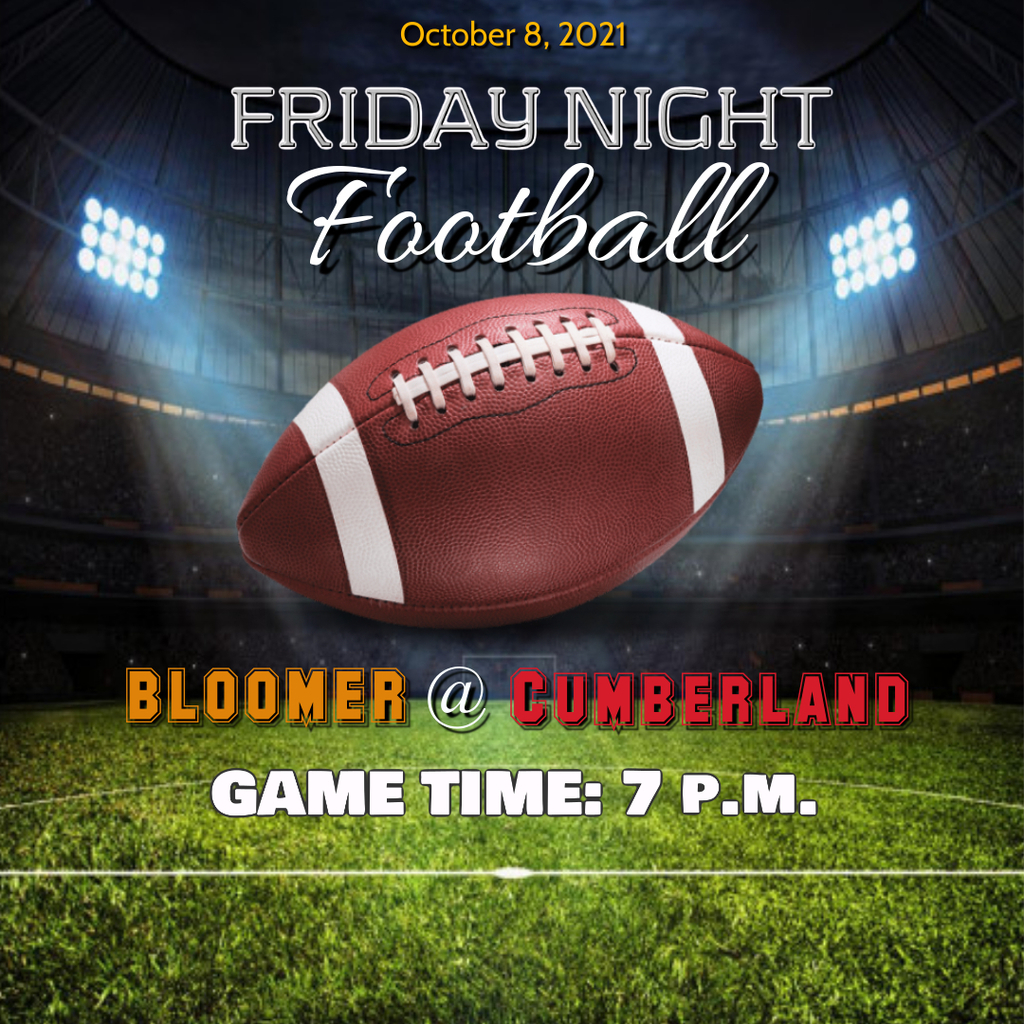 Activities for today!